Artificial Flowers/Plants are growing in popularity, and there's a solid reason for that.
No Maintenance Fee. Well, very little. No cutting stems, changing water, picking up fallen petals, and even fertilizing. All our faux need is frequent dusting, preferably with a hairdryer on a cool setting to get off any dust particles. A wipe with a clean cloth also does the job. Artificial flowers can be placed in any room; they will always look good
Long Life. Artificial flowers have the obvious advantage of longevity over their natural counterparts. Our realistic faux plants will look fresh year-round regardless of the season, climate change, or room placement.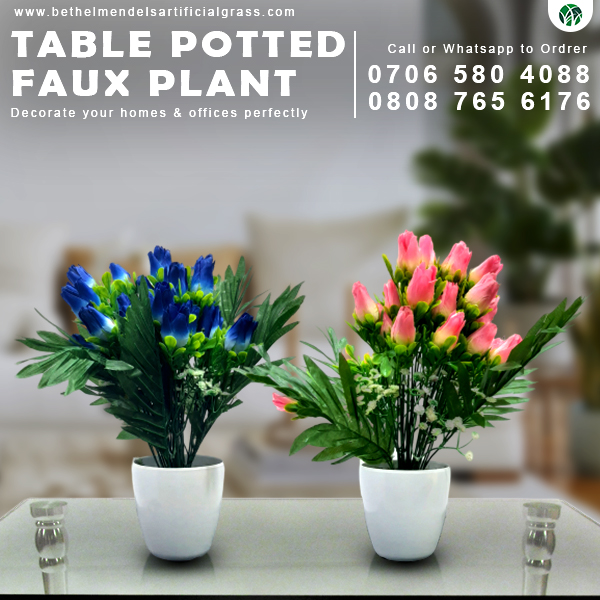 No More Allergy Triggers. Do you suffer from Hayfever? Artificial flowers are allergy-friendly. They are perfect for medical practices, reception areas, and of course the home.
Varieties.Palms? Sunflowers? Fiddles? We have a large collection of beautiful fresh flowers and plants. Our realistic copies can be in your home or workplace year-round, looking their absolute best whatever the season.
All Bethelmendels succulents are made to order, so we can customize each order to your specifications; whether that be changing the vase or substituting a stem.
At Bethelmendels we ensure we provide our customers with the most realistic artificial flowers available.