Artificial plants are a pretty obvious choice for those of us (me) who seem to kill every living plant we lay our hands on. However, they can also conjure up some less-than-pleasant mental imagery.
Things have changed for the better in the world of fake plants. I'm sure you can still rustle up plenty of Artificial Plants, but the craftsmanship of fake plants has improved a lot in recent years. Not only have we rounded up our online store for faux plants, you can as well browse to your heart's content, and if you want to balance out your fake plants with real ones, we've got you covered.
With better synthetic materials to choose from, manufacturers have been creating some truly beautiful fake plants—like all of the following!
1. This sweet potted Banana Plants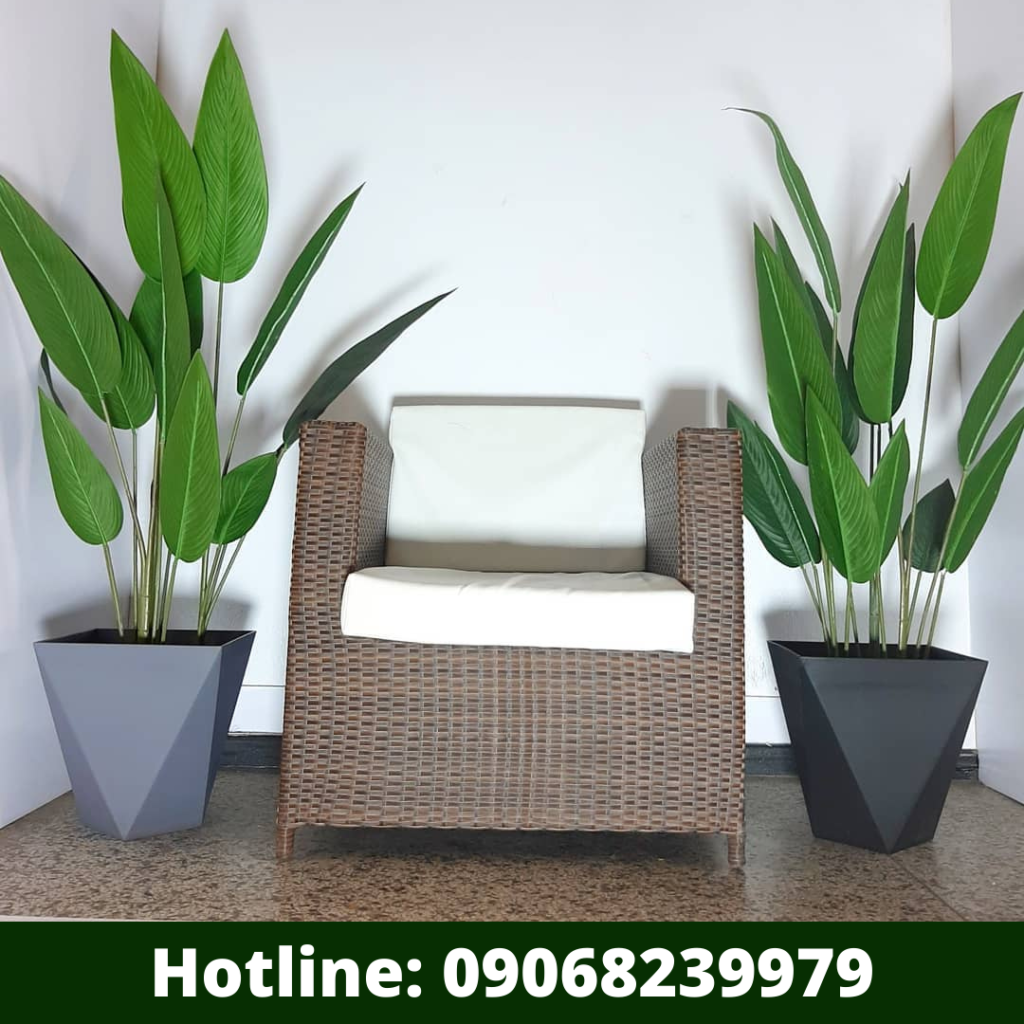 This beautiful banana plant is just the right size to fill out a bare corner in your office or living room. One of the major benefits of a plant like this (and, really, of fake plants in general) is that it's sturdy enough to fuss with and rearrange without snapping a branch.
You can get the banana plant here from our store >>>>>>>> bethelmendels.com
2. This chic faux fiddle leaf plant that will green up your space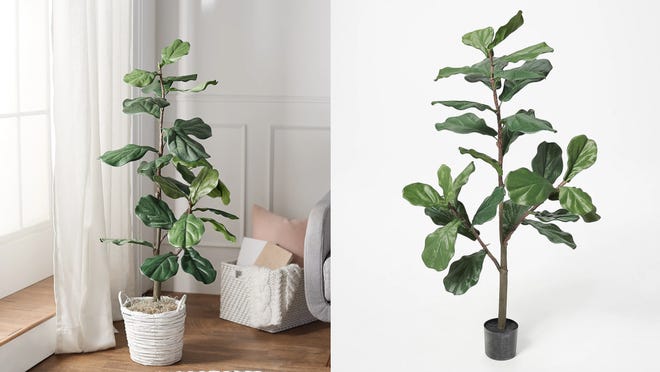 Fiddle leaf plants are notoriously hard to care for: They don't like soil that is too wet, soil that is too dry, too much sun, not enough sun—the list is endless. Thankfully, this artificial potted plant can transform a corner of your home without breaking the bank.
You can get the fiddle leaf plant here from our store >>>>>>>> bethelmendels.com
3. This Artificial Palm Plant that will make your patio feel like the tropics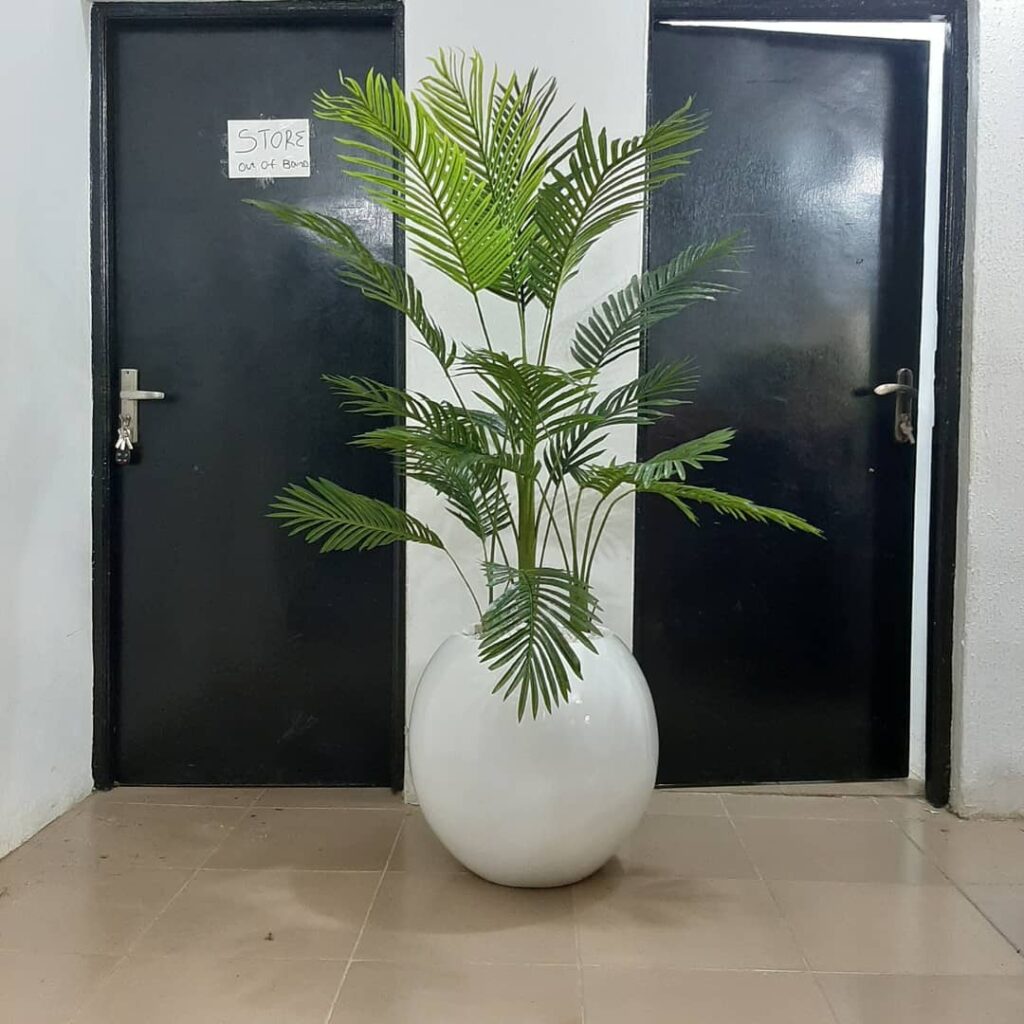 This is a fake plant that makes a serious statement, and it's bright and big enough to become a central piece of your interior (or exterior) decorator. Reviewers agree that the pot it comes in is way too small, so you might want to think about personalizing the palm with a pot that fits your personal style. That's part of the fun of setting up any fake plant—making it your own!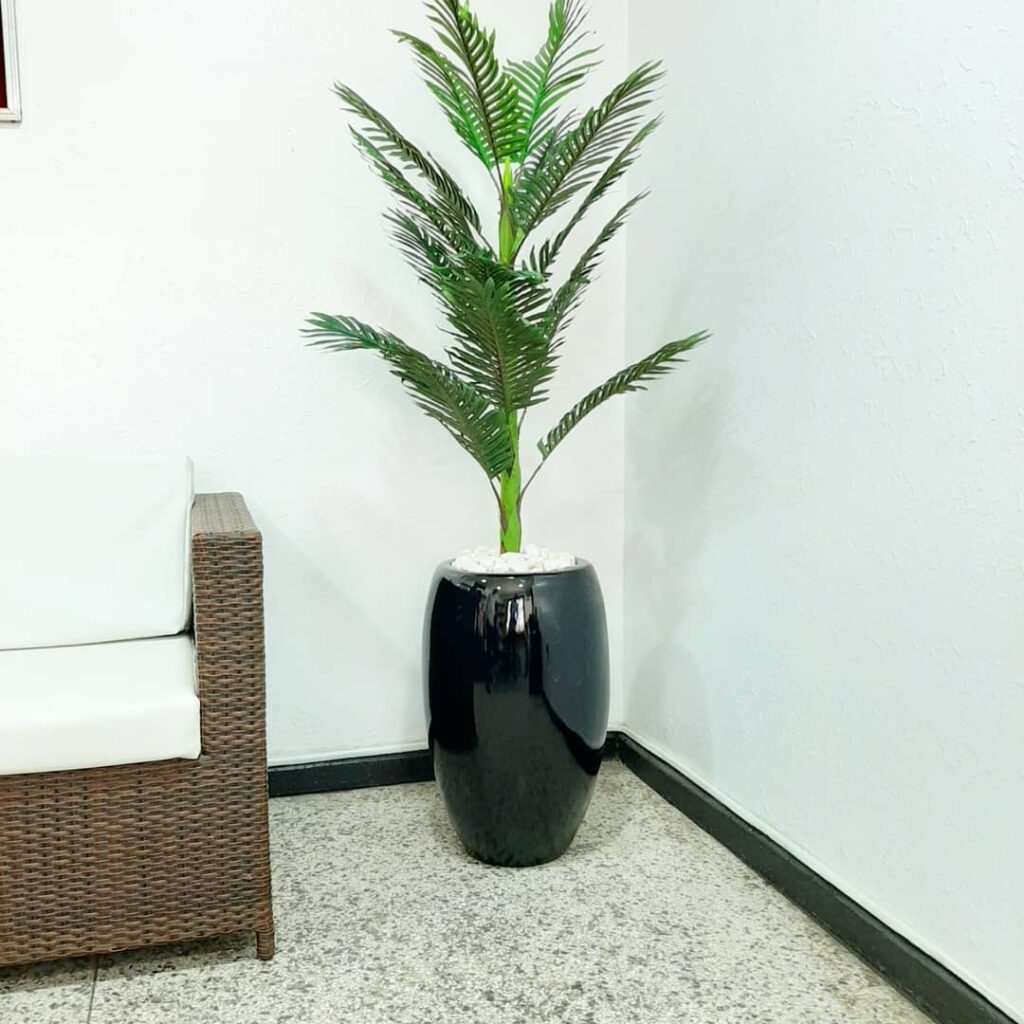 You can get the palm plant here from our store >>>>>>>> bethelmendels.com
4. This trendy plant that's all over Instagram – Monstera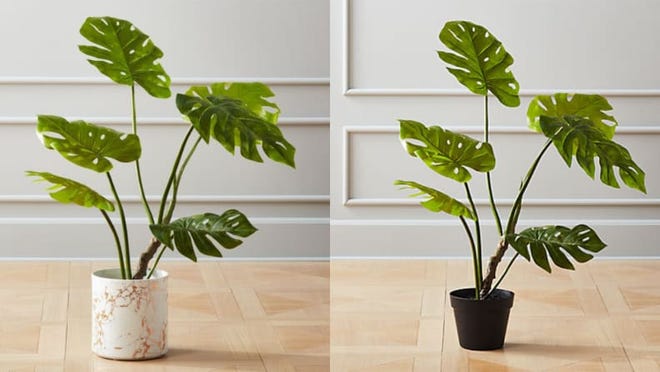 Monstera plants are super popular in graphic design right now. From clothing to notebooks to phone cases, their unique leaves are everywhere! Unsurprisingly, there are quite a few manufacturers churning out fakes versions of the trendy Monstera plant.
Reviewers write that this faux plant is "very realistic looking, with a natural asymmetry that makes it look very authentic." It's the perfect opportunity to ride the trend—without shelling out big bucks for a real plant.
You can get the monstera plant here from our store >>>>>>>> bethelmendels.com
5. The simple Reed Plant of a grass like, to match a modern interior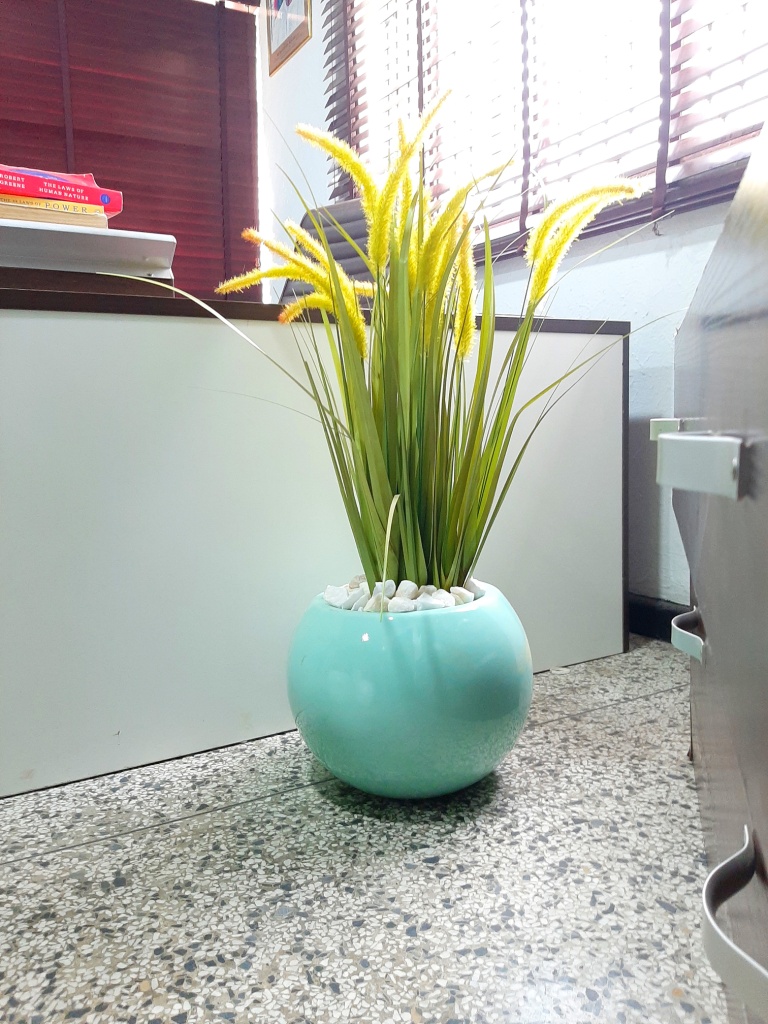 On the other end of the spectrum, sometimes less really is more. This minimal spray of faux grass will fit in with any decor, and with its relatively simple shape and coloring, it's really tough to peg as fake. 
You can get the Reed plant here from our store >>>>>>>> bethelmendels.com