ake-turf installed at oko-oba: Synthetic turf can be easily installed to abut existing hardscapes, such as a driveway, paving stone patio, or brick walkway. It can also be edged with a variety of natural or manufactured border materials or installed with no border at all.
The perfect lawn decor option with cost-effective features is Synthetic Grass. Fake grass comes with a lot of benefits in the area of aesthetics and decor. Most people install artificial grass to reduce the maintenance time they would spend on a natural lawn.
Fake turf neat appearance enhances the visual appeal of your yard and ensures that your lawn will complement a wide variety of landscaping styles.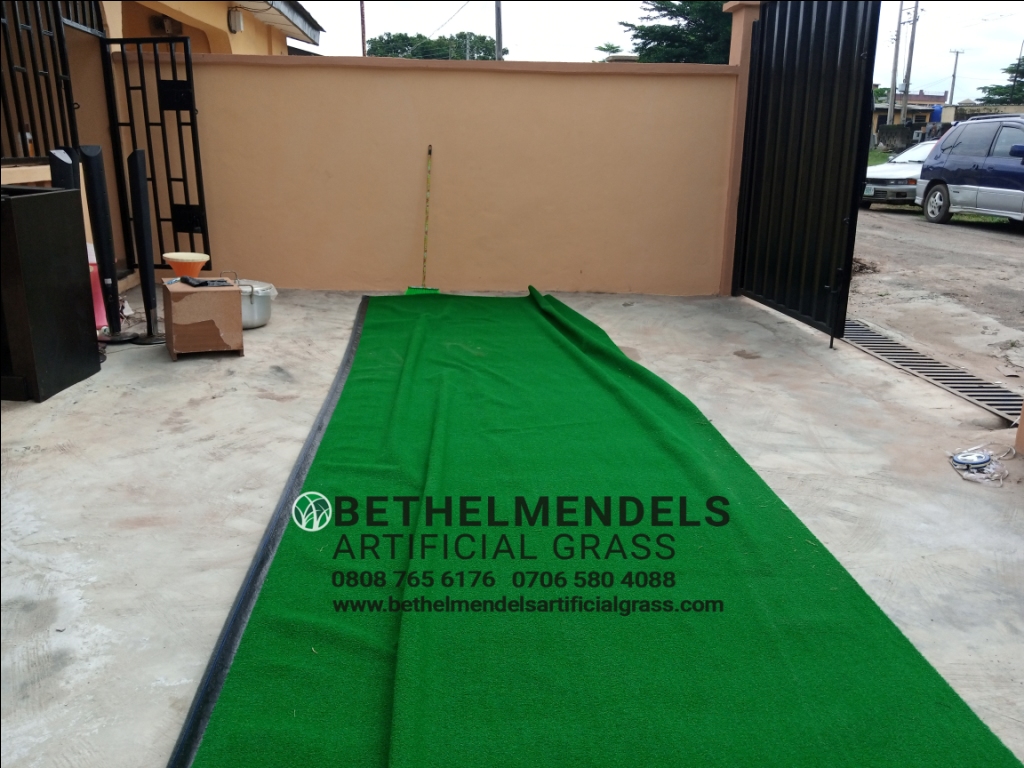 If you are unable to spend a lot of time mowing and maintaining your lawn, artificial grass may be best. choosing a fake turf will only set you back at the initial procurement. As time proceeds you will reap the benefits of your investment. Because of its low-maintenance features, it doesn't require mowing or weeding, hence saving you the monthly cost of trimming your lawn. It's kids-friendly and toxic-free.
Get your artificial grass from us, we deliver nationwide. We are professionals and Nigeria's Number one artificial grass company. We have been in the business of designing and installing artificial grass for 15 years.
With our artificial grass, there is NO MOWING, NO FERTILIZING, NO WATERING, NO PRUNING, LITTLE MAINTENANCE all year round. We also have colored synthetic grass in red/purple/blue colors.