Adding artificial grass to your home adds a certain beauty that cannot be replicated through rock, mulch, gravel, or other lawn alternatives. Some people like a large, blank space, leaving room for activities or making a play area for their children or pets. Other people like to get creative with their artificial grass, adding dining areas or even just a few benches. AstroTurf is a financial investment and many people are concerned about putting furniture on artificial grass, out of fear that they might tear or damage it.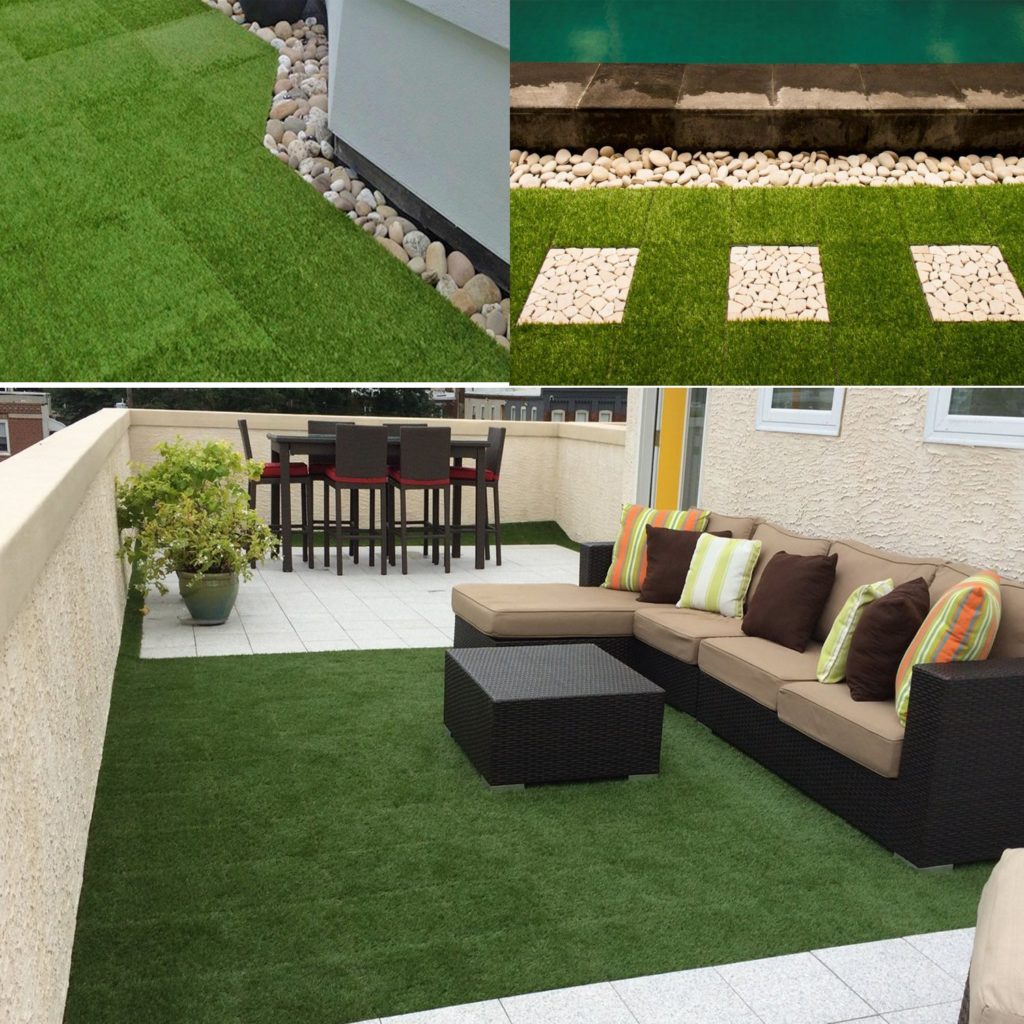 Can You Put Furniture On Artificial Grass?
Yes, of course! Putting furniture on artificial grass is the same as putting it on the carpet. As long as you don't drag sharp edges along while placing it, you shouldn't worry about tearing or breaking the turf. Of course, heavier objects that stay in the same place for extended periods might leave imprints in the grass. If this is a concern of yours, you might want to consider rotating the object around your artificial grass every six months or so. But whether you want a simple bench or a playground, or swing, your turf will be able to withstand it.
Certain artificial turf brands also use more durable and thick material, which are better suited to handle the furniture. This will be especially helpful if you ever plan on putting rattan chairs or other foldable furniture on it. The thick material will keep the grass stable and prevent anything from sinking into the turf.
Items Should You Avoid Putting On Your Artificial Turf
Even though putting furniture on your artificial grass is not a problem, there are a few typical lawn and backyard features which could damage the surface of the turf. Barbeques cookers, when being used, can melt the turf and sharp objects, such as poles, can make irreparable holes in the grass.