Artificial grass can be used indoors or outdoors, for a temporary event, or permanent installation. It can be as much about 'design' as it is about function!
It's easy to be confused. The term "fake grass rug" can apply to so many different kinds of artificial turf, and the rugs can have a lot of variety too.
Our product is, NOT, comparable to the synthetic grass that you can have installed in your backyard for a permanently green landscape.
What "Artificial Grass" Really Mean?
Synthetic grass, in its most common industry definition, is meant to be used as a substitution for real grass in landscaping. It's permanent, mostly.
Think of artificial turf as the less realistic looking alternative.
The artificial grass rug sold by Bethelmendels is made of artificial turf. This has a texture much more similar to your usual carpet than your backyard.
Artificial Grass vs. Artificial Grass Rug
Artificial grass is made with artificial fibers that are engineered to be as realistic as possible.
Bethelmendels Grass Rug doesn't look like synthetic grass, but it feels similarly soft underfoot.
Artificial Turf is a general category that includes lots of variation. Some kinds are utilitarian and not comfortable on bare feet. Other fake grass rugs are soft and even though they're intended to be used as a rug, they can look more realistic.
The artificial turf rug from Bethelmendels isthin. This makes it easily folded up for storage and lightweight to carry when traveling.
Using Grass Rugs at Special Occasions
This kind of rug is ideal for outside special events. They come in lots of sizes, big and small.
If you're planning a wedding, it'll make a great aisle to walk down.
Maybe you want to get married on the beach and you want to give your reception an extra touch of sophistication. The party can stay on the beach, and a rug can add stability for chairs, tables, etc.
Aside from weddings, take it to a convention or other sales event and use a fake grass rug in your displays. The curiosity alone of wondering why you're using fake grass is enough to pull people in to explore what you're selling.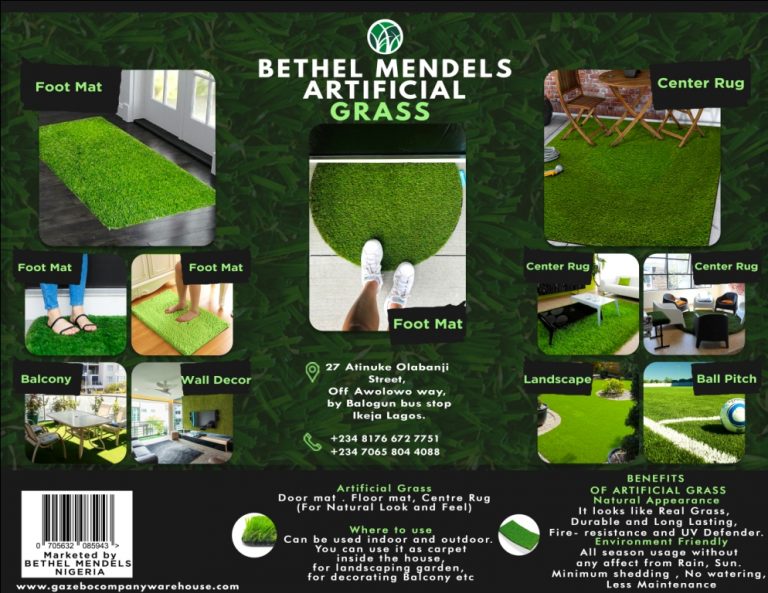 Why Use Artificial Grass Rugs?
When it comes to interior decorating, think of fake grass rugs as a way to bring the outdoors inside, without the mess.
It's easy to hose off and spray clean, so mud or pet messes wash off no problem!
The fibers on our Rug are soft enough to let a baby crawl around on, so it feels comfy. And the plastic coating reflects a little light – adding a cheerful, sparkly effect. It feels soft and springy under bare feet.
It's nice to look at too! No yellow patches of dirt poking through.