Before setting off to design an artificial Boxwood green wall, you need to take into consideration both what the ultimate concept of the project is, as well as the constraints of the space.
Pick a Location:
You have to know what the size of the space your project will be on
Do you want to cover a whole wall from floor to ceiling?
Artificial living walls look great over a large wall that runs the entire width of a building or on a single narrow dividing wall between rooms. Or do you want to cover the whole wall? You can also use customized shelves and racks to create unique shapes.
Also, you will need to consider how close people get to your artificial living wall? Although artificial plants are durable if your wall is next to high traffic areas make sure to put measures in place either to protect your plants or to do regular maintenance to keep your walls looking great.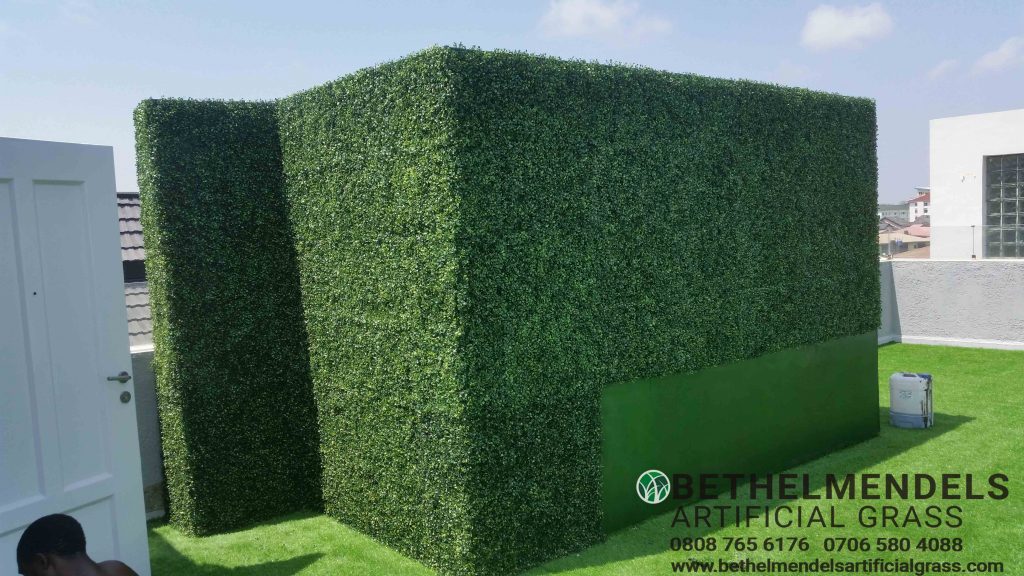 Choosing a Plant Style:
Artificial living walls are virtually maintenance-free. No watering, no trimming, and you never have to worry about allergies complaints. And purchasing high-quality artificial plants means you won't have to worry about them fading in natural light, so you can place your wall wherever looks best.
So the dilemma, what plant do you choose? Flexibility is a keyword when we showcase our artificial greenery designs. Plants are mounted on individual panels which are attached to the wall, so you can choose the same plant from one end of the wall to the other, or mix it up to create more visual interest. Choose from classic ferns or mint for a uniform appearance, or a tropical mix to add splashes of color.