Are you wondering how long it'll take to install artificial grass in your garden?
Like many of our clients, you may be worried about the possibility of having to deal with prolonged upheaval. Or perhaps you're concerned about having to take extra time off work. 
The length of time it can take to complete an artificial grass installation can depend on several different factors. However, in most cases, you shouldn't have to be home for your grass to be installed (only if you want to be!).
The average installation time for artificial grass
On average, artificial grass installations take roughly 1 – 2 days to install in a typical garden. However, the biggest factor to consider when working out your installation time is the size of your garden.
For example, if your garden is between 30 – 40 square meters, the work can usually be completed within a day (provided if all the necessary pre-installation procedures are taken)
However, for larger gardens of say, 200sqm, your artificial lawn would usually take 3 days to install.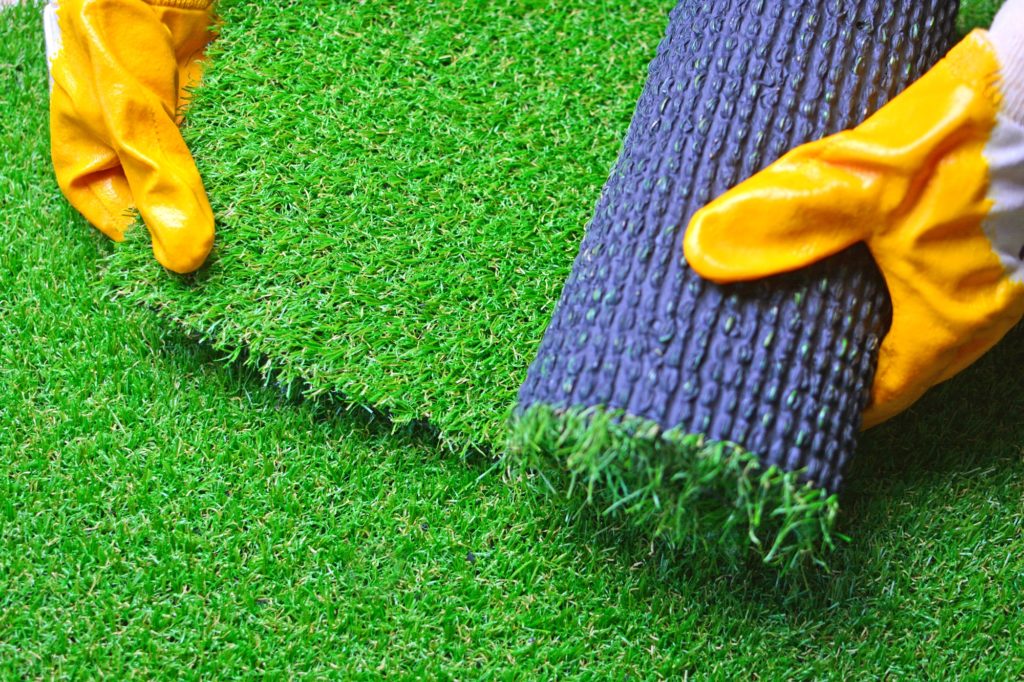 Factors that can affect installation time
The three other main factors that can affect the time it takes to install your artificial lawn are:
Access to your garden
If the access to your garden is fairly straightforward, the above installation times can be fairly accurate. However, if the only way to your garden includes going up and down a lot of stairs, a 30 square meter garden could easily take an extra day, plus increased labor charges to complete.
Access through your house to the garden, plus several flights of stairs can easily minimize our daily square meter limit to just 15 – 20sqm per day.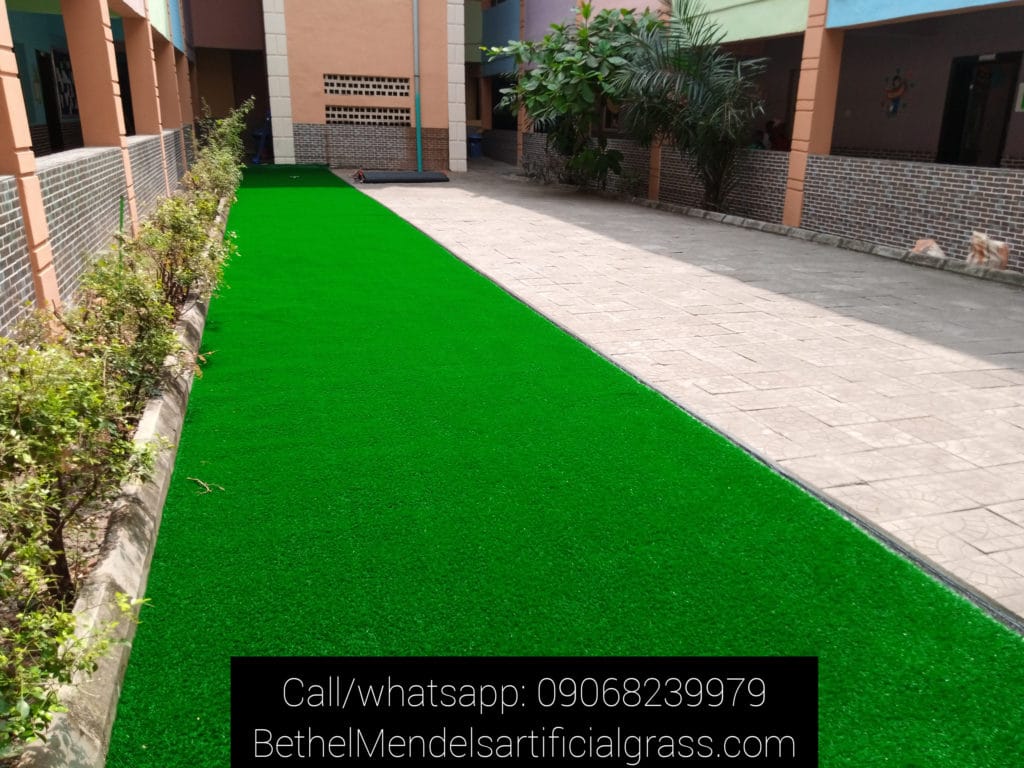 Your choice of edging
Curved, detailed edging is a little more complex than simply installing straight edges, so this could also add a little time onto your installation if you prefer a curved look to your lawn.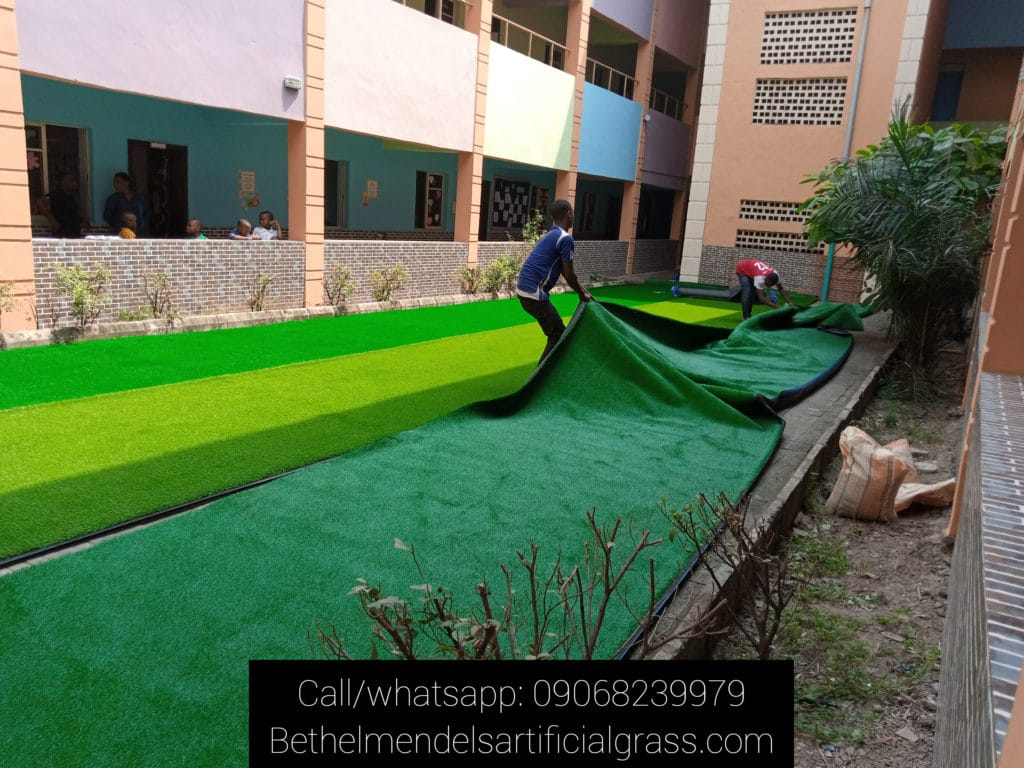 Installing a putting green
Finally, adding a putting green to your lawn requires a lot of extra time and preparation, as it means installing a curved fringe. This will also mean additional labor costs along with time spent on your lawn.
artificial grass for football pitch