Installation @ obasanjo farm: Artificial grass or turf for outdoor applications are well-known. it reduces water cost and it stays plush green all year-round. It generally saves people the costs that comes with natural grass maintenance.
Artificial grass is incredibly easy to clean and most dirt can be removed easily by simply sweeping the area with a strong bristled brush or vacuum cleaner.
The Installation below showcases a clients using our turf to design his stairway that leads to the living room. This tactics will help to prevent dust and mud from getting into the main house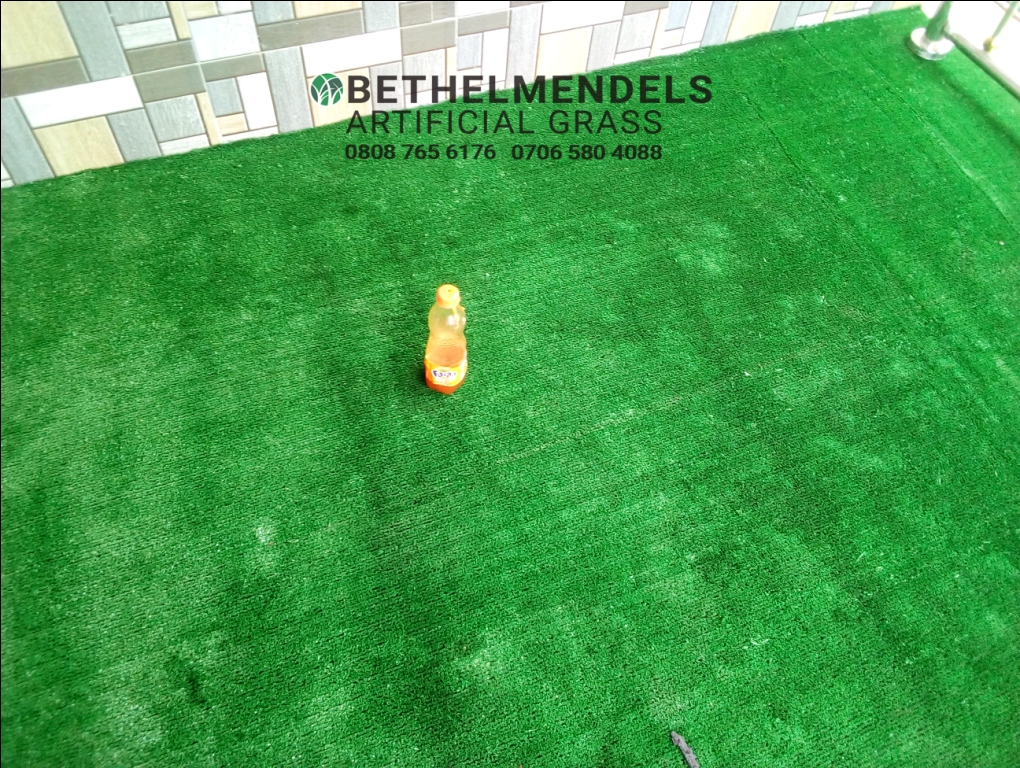 We are professionals and Nigeria's Number one artificial grass company. We have been in the business of designing and installing artificial grass for 15 years.
Our grass/ turf combines the benefits of natural turf with optimum playing comfort and maximum safety; it is resistant to difficult climatic changes and offers improved and consistent playing conditions and longer playing hours. We use our artificial turfs and cutting-edge technologies to offer environmental aesthetics.
With our artificial grass, there is NO MOWING, NO FERTILIZING, NO WATERING, NO PRUNING, LITTLE MAINTENANCE all year round. They come in various texture and colors: 10mm, 15mm, Natural grass 27mm, 40mm, 50mm, 60mm, natural grass 40mm. we also have colored synthetic grass in red/purple/blue colors.