A flowerpot is a small container, typically with sloping sides and made from plastic or earthenware. It is used for growing a plant. Flower pots are very useful in the beautifying of plants and flowers. Flower pots come in different sizes and types. Some examples are the plastic flower pots, resin pots, and Fiberglass planters and flowerpots.
Flower pots are very common in Nigeria. A good example is the plastic flower pot; it is accessible, etc. Does it compare to Fiberglass planters?
Disadvantaged of Plastic Flower Pots.
Plastic flower pots are not durable. Over time, they have been known for attracting and storing heat.
Plastic flower pots give cracks as a result of being too brittle.
Reviews/feedbacks have proved that they fade when exposed to a lot of heat.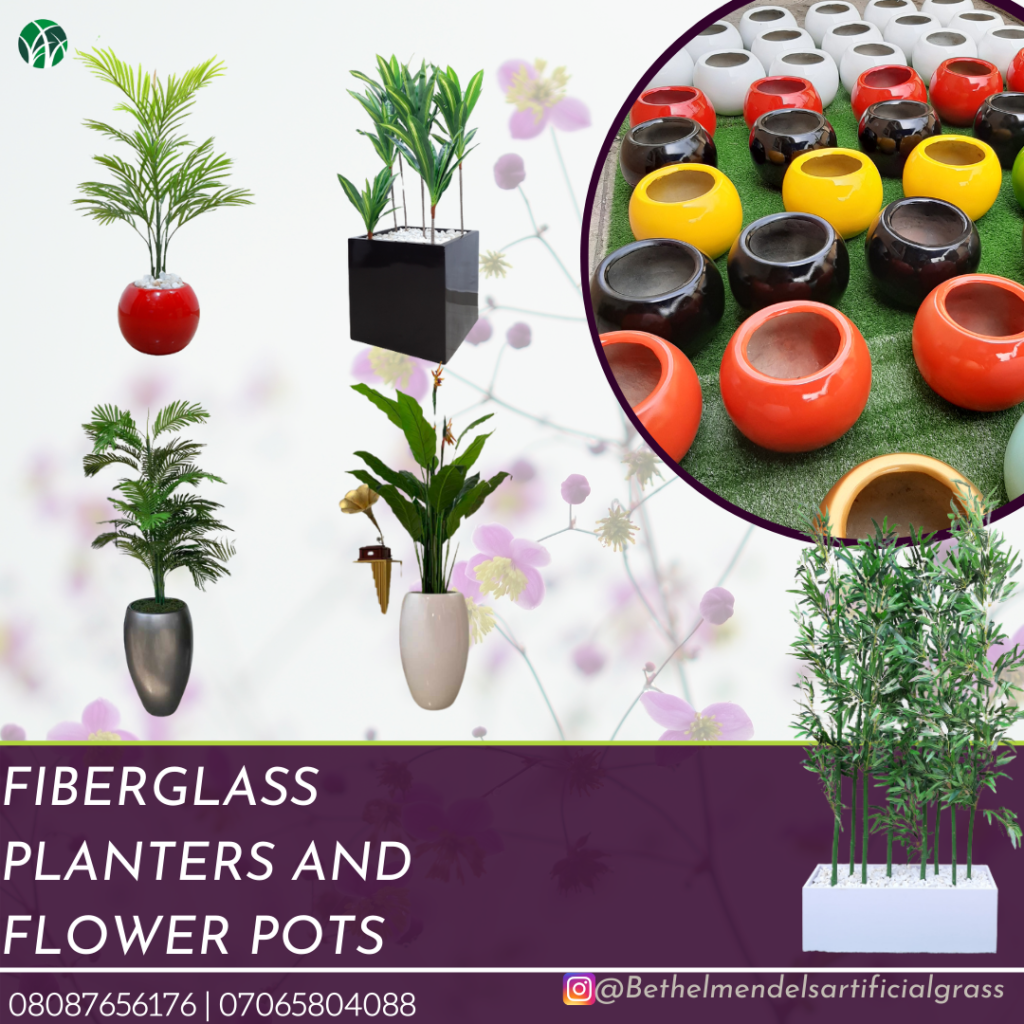 Fiberglass Planters and Flowerpots
Fiberglass planter and flowerpots are really a great type of flowerpot available for sale at Bethelmendels Nigeria. They are very lightweight, easy to move around, and weather-resistant according to reviews. Plastic pots dry and crack. Metal planters rust. Wooden containers splinter. Fiberglass Pots and planters are strong enough to withstand the elements. They're rust-proof, shatterproof, and frost-resistant.