Artificial Grass For Indoors: It should be obvious by now that artificial grass is a great way to dress up your yard. It doesn't need much maintenance, so it can look great year round. However, have you ever thought about installing it indoors?
Here's why you'd want to, and a few ways you can use it inside your home.
Artificial grass has been installed for indoor putting greens for years, but homeowners and businesses alike are also installing artificial grass indoors for design purposes.
The color brings the outdoors inside, without the mess, which can provide a fresh new feel to the interior of your home.
Flooring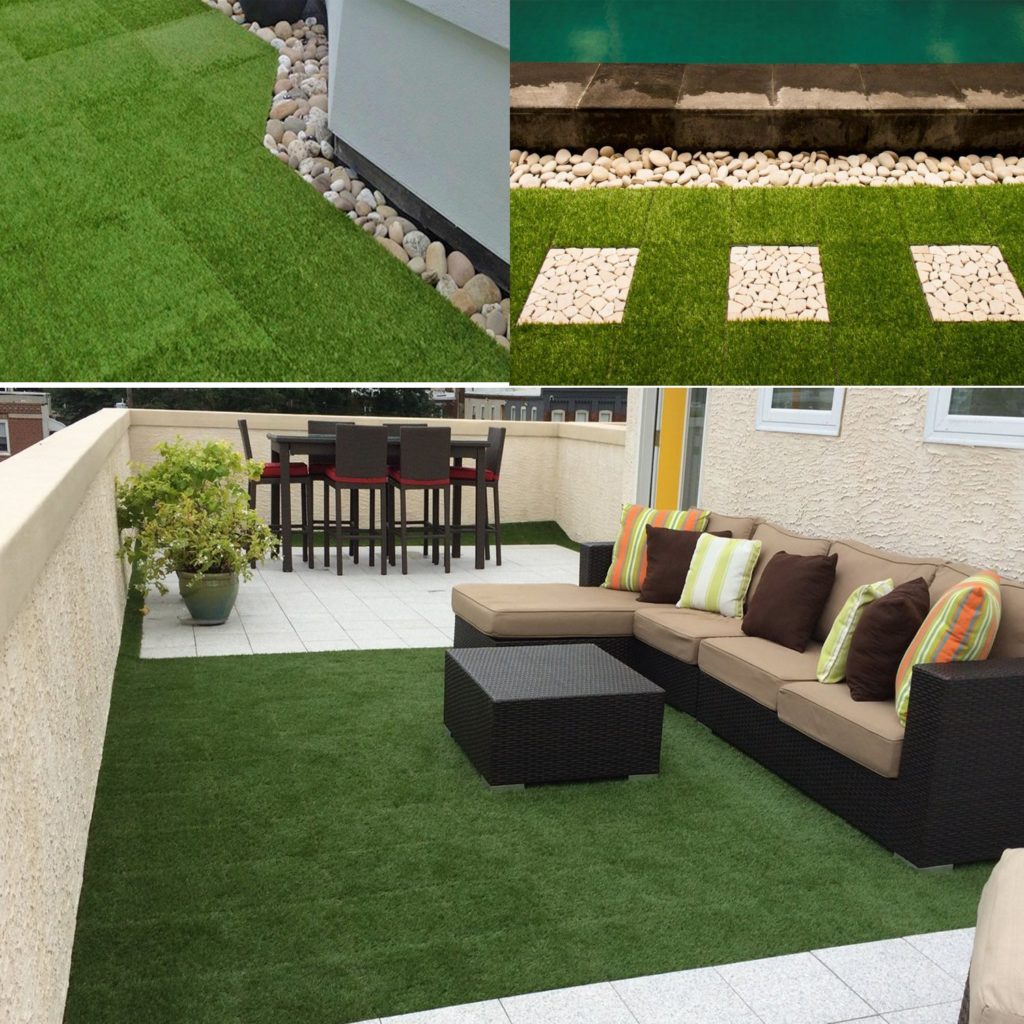 The great thing about artificial grass is that it's non toxic and very soft.
That's why it's perfect for children to play on, indoors and out. Schools have taken to having them installed, as they're such a better surface than concrete and hard floors for playtime.
There's several ways you can use artificial grass for play areas and rooms. You can simply carpet a whole room in it, in the same way you'd lay a traditional carpet. Below are some ways to use it indoors:
Indoor Putting Green
Ever thought of having your own putting green in your house?
You don't need to be a millionaire to have a custom built putting green right in your own living room.
Furniture Covers
You can use it to cover stools at a bar, or even a whole couch. You are only limited by your imagination because the possibilities are endless. To cover your furniture, buy enough material to cover it properly, with enough to create a seam around the edges.
Wall Covers
Artificial grass applications isnt limited to stay on the floor.
It can be used to line your walls to create a really cool and unusual look.
It's also a great idea for businesses and bars, as it can make your venue memorable and fun to visit. find out more!
Indoor Sports
One of artificial grass' original applications is to replace real grass in sports arenas or centers.
It was designed for sports as real grass wouldn't get enough light to grow in some indoor arenas. Because of that, it's perfect to lay in yours.
Displays
When you go to conventions or other events, businesses need a way to display their ware on their booth. Artificial grass has been used by many businesses to add a fun touch to their booth.
It attracts visitors and potential customers, as they want to know what the booth covered in grass does!
All you need is a length of grass and a staple gun. Just take the grass and attach it to your table or booth, stapling it where it needs to hold. It can easily be pulled away if needed, and will look great with little effort.