Artificial Grass Interior Decoration: Artificial grass or turf for outdoor applications are well-known. it reduces water cost and it stays plush green all year-round. It generally saves people the costs that comes with natural grass maintenance.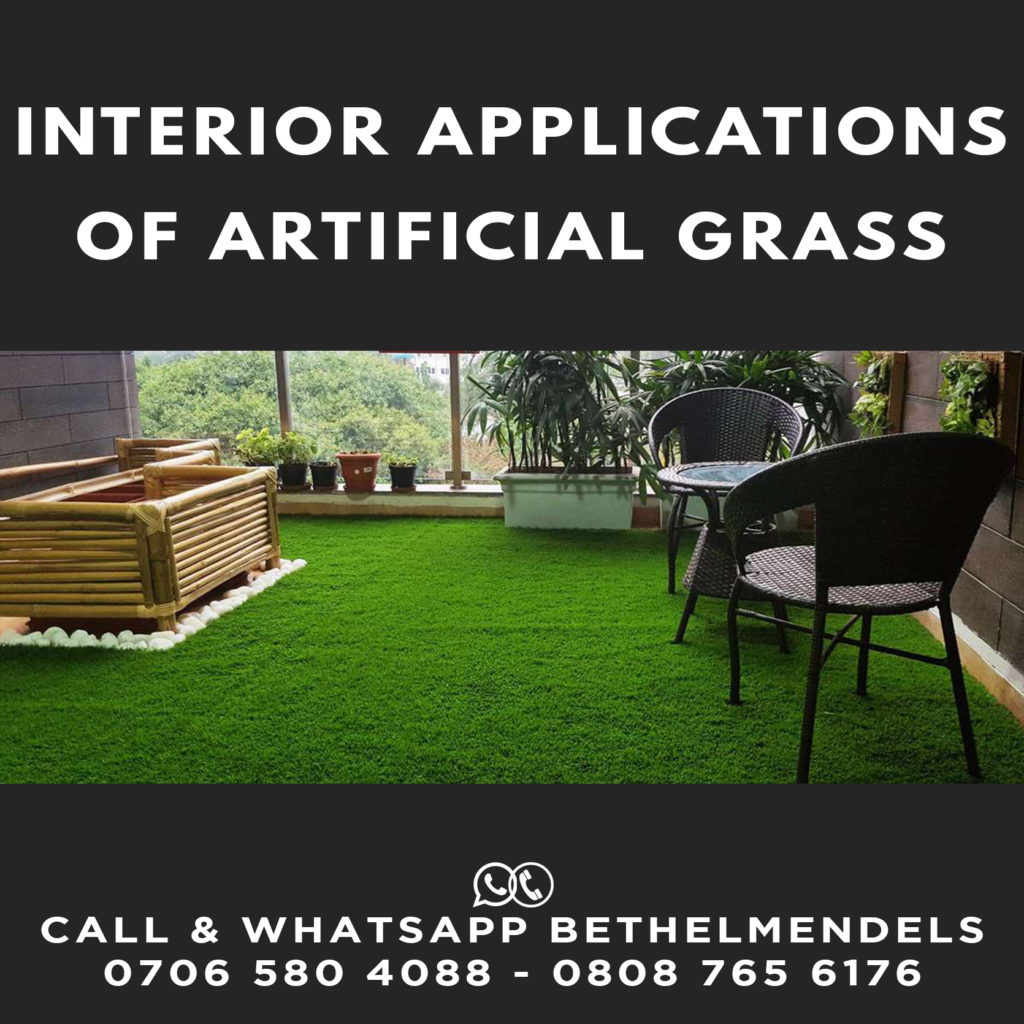 But, artificial grass isn't only an outdoor or sports-related surface material. It is equally beneficial to indoor applications: Artificial Grass Interior Decoration
Office decoration- the work place don't have to be boring. designing an alternative outdoor area inside or adding a natural touch to the reception will help your work area stand out aesthetically.
It offers a soft surface that makes certain type of athletic uses more pleasurable and safe. Athletes and trainers are less likely to see bruising and skin breaks on knees and elbows from falls. Resting on artificial turf is also easier on the back and sore muscles.
Interior design- From table runners to naturally themed rooms, artificial grass can look fantastic as home decorations.
Artificial grass allows athletes to train on a surface that is similar to outdoor sports settings. As a result, they can enjoy a training environment that optimally prepares them for outdoor sporting events.
It reduces floor cleaning and repair maintenance caused by footwear, high traffic, hard play and equipment. the cleaning process is quicker than other indoor athletic flooring materials.
It helps to create the perfect play area for pets by using it to cover indoor areas. Not only is it pet-friendly, but it easy to clean as well.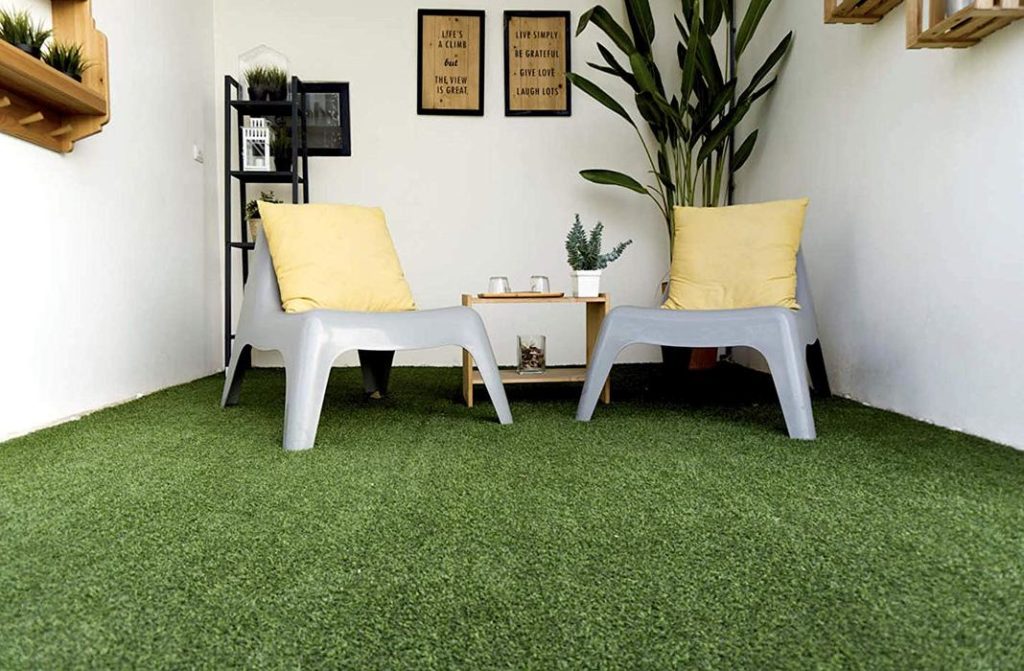 The following are a few of the many areas that artificial turf has become the main flooring surface for indoor athletics:
School Gymnasiums
Professional Training Facilities
Fitness Centers
In-Home Exercise Rooms
Football and Soccer Fields
Tennis and Volleyball Courts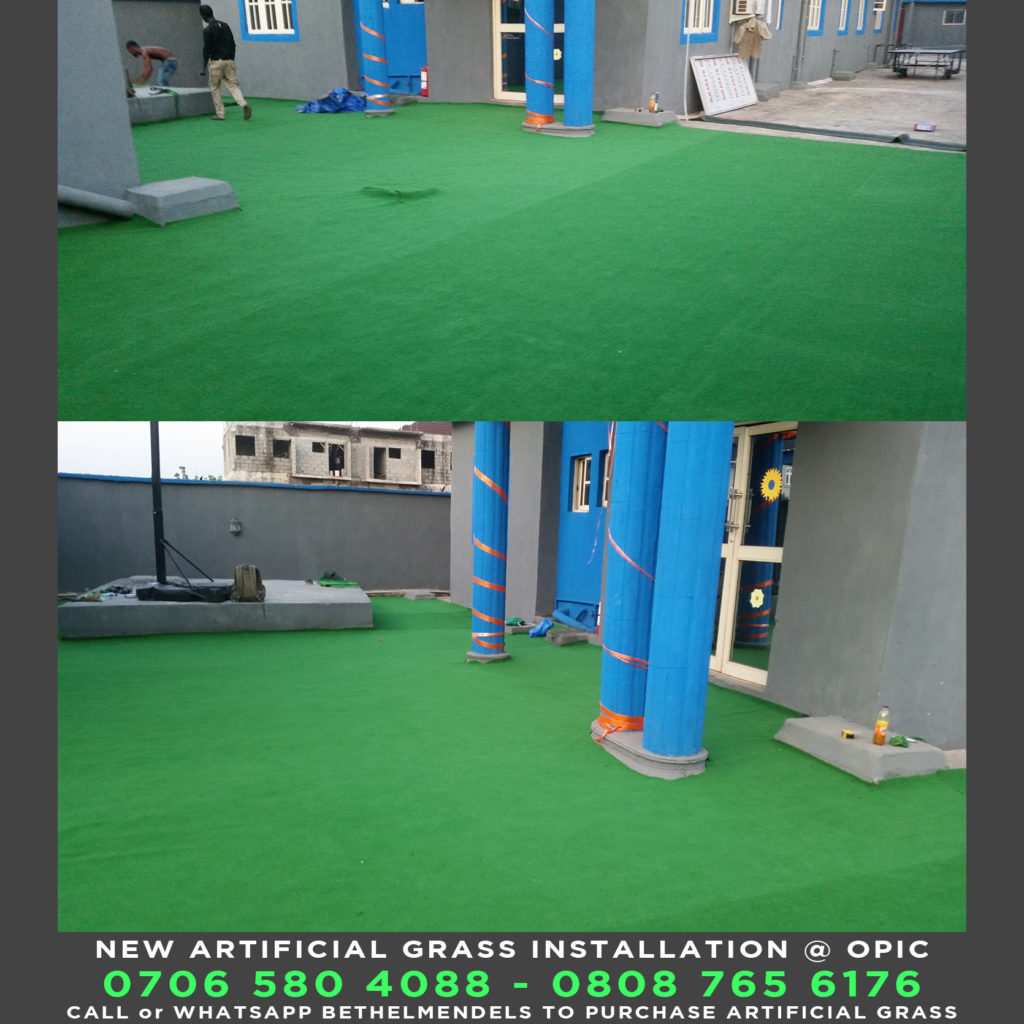 How to Clean Artificial Grass Indoors
Artificial grass is incredibly easy to clean and most dirt can be removed easily by simply sweeping the area with a strong bristled brush or vacuum cleaner.