Artificial turf installed at shop wall Lekki phase: If you are unable to spend a lot of time mowing and maintaining your lawn, artificial grass may be best.
The thought of hanging fake grass rugs on a wall may seem a bit unusual for some; however, it can be the perfect accessory for many. Maybe you're a sports fan who wants to create a stadium-like feel to your room, or wherever you watch your favorite sports. Or, you may be someone with a complex sense of style, looking to make your home stand out with something unexpected.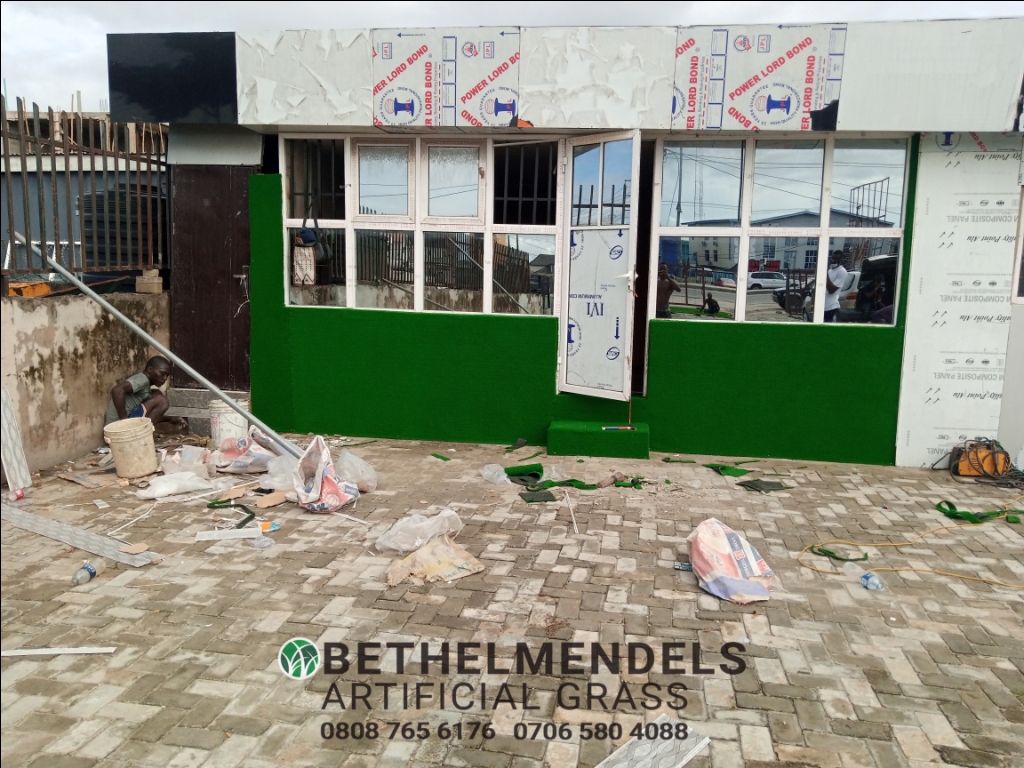 Using Artificial turf as a decoration piece rather than just laying it on the ground is not a new thing. A lot of people use them on walls to cover up their walls. Be it as a preventive act or to cover up stains artificial grass is perfect for creating an outdoor feeling indoors.
Whatever the reason, there are plenty of ways to incorporate this feature. But the use of artificial grass walls is hardly limited to the home; they also fit right in at the office or any business.
Get your artificial grass from us, we deliver nationwide. We are professionals and Nigeria's Number one artificial grass company. We have been in the business of designing and installing artificial grass for 15 years.
With our artificial grass, there is NO MOWING, NO FERTILIZING, NO WATERING, NO PRUNING, LITTLE MAINTENANCE all year round.