Using Artificial Grass to Decorate A Staircase: AstroTurf gives personality to home projects with unexpected color and texture, and it can improve the livability of your home, indoors and out.
Artificial grass is easy to cut and install for simple, non-lawn projects. Artificial grass doesn't even have to be green. Our artificial grass comes in different varieties. Now you know artificial grass is even more versatile than you imagined and easy to work with.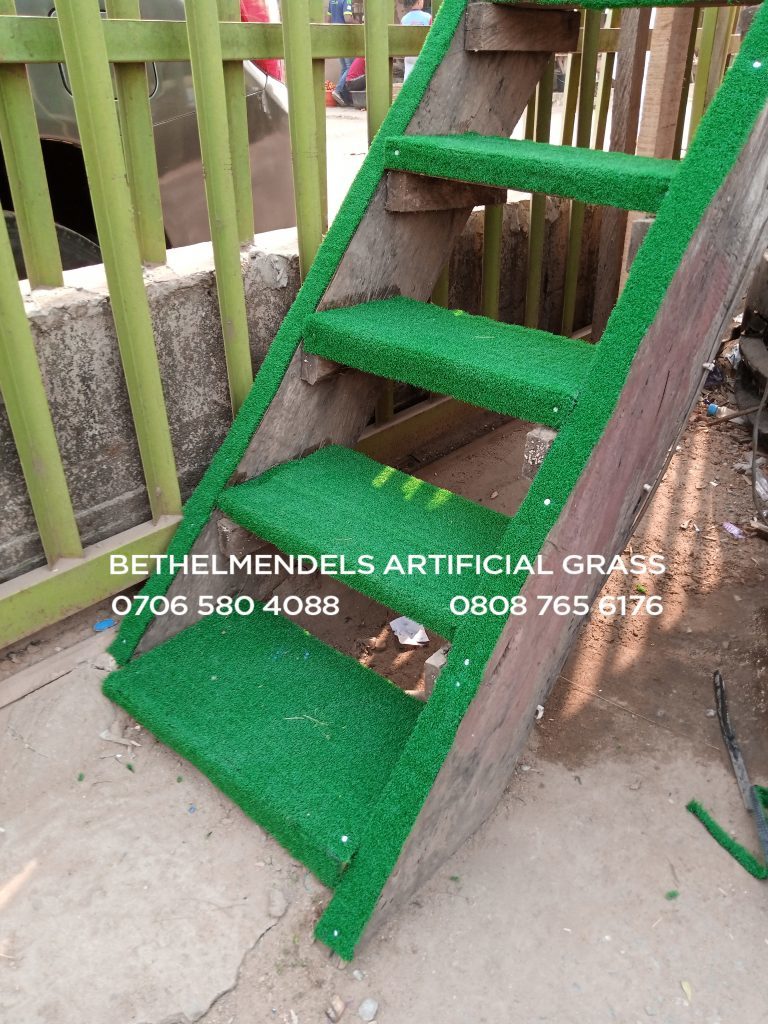 The below images showcase a client's staircase layered with our artificial grass.
We are professionals and Nigeria's Number one artificial grass company. We have been in the business of designing and installing artificial grass for 15 years.
Our grass/ turf combines the benefits of natural turf with optimum playing comfort and maximum safety; it is resistant to difficult climatic changes and offers improved and consistent playing conditions and longer playing hours. We use our artificial turfs and cutting-edge technologies to offer environmental aesthetics.
With our artificial grass, there is NO MOWING, NO FERTILIZING, NO WATERING, NO PRUNING, LITTLE MAINTENANCE all year round. They come in various texture and colors: 10mm, 15mm, Natural grass 27mm, 40mm, 50mm, 60mm, natural grass 40mm. we also have colored synthetic grass in red/purple/blue colors