Getting the best from your fake grass in the long term is essential. Does that consist of knowing what type of grass you'll need? what size of turf would meet your project requirement? what is the necessary pre-installation procedure you should take? etc, Yes it does! Although artificial grass might have many benefits over their natural counterparts, they are not invincible and certain things may cause more damage and problems than you might think.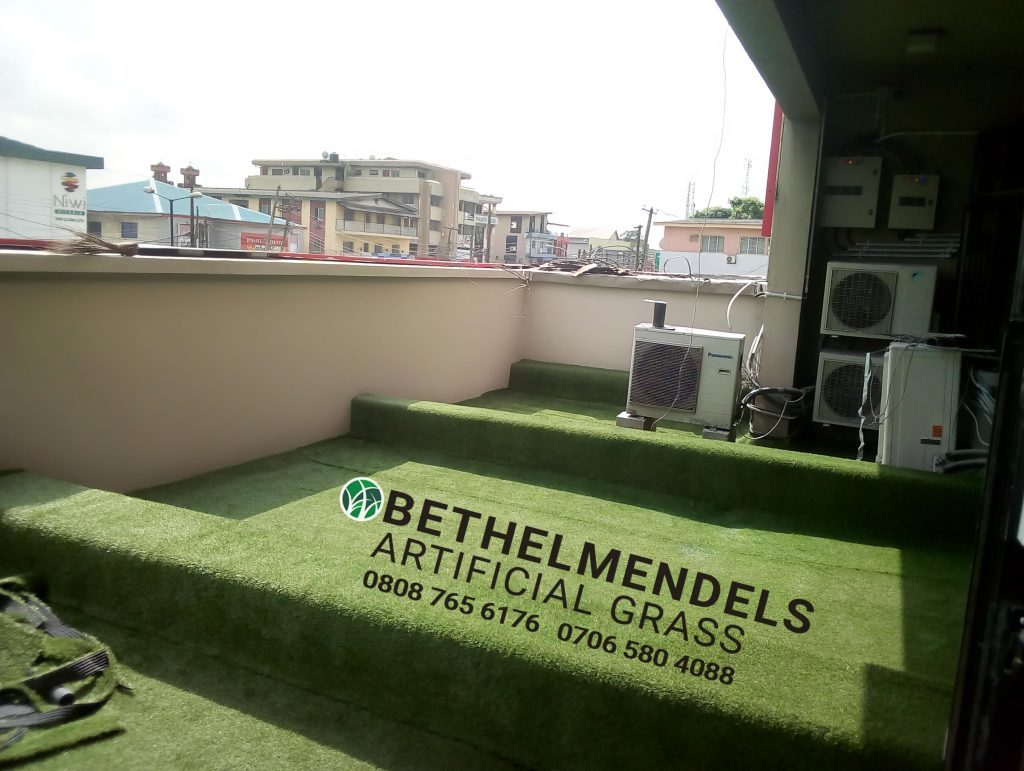 Artificial grass gives you a perfectly green lawn with little to no maintenance (depending on where you stay), making your lawn look freshly cut/trimmed and fresh all year round. Made from non-toxic materials, it is confirmed to help with allergies and not cause harm to children and pets.
Synthetic grass is an ideal covering for roof gardens, balconies, and terraces. At Bethelmendels, we have a wide range of Fake grass to transform your living spaces and our fake grass is guaranteed to last you in the long term.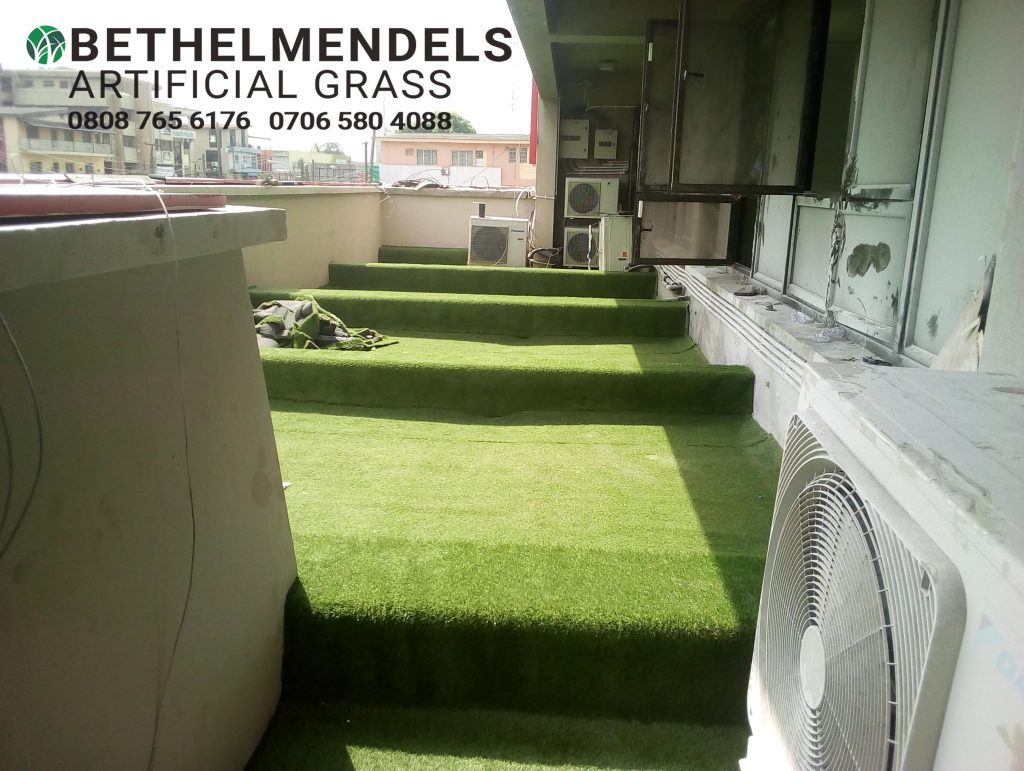 Get your artificial grass in Nigeria from us. We are professionals and Nigeria's Number one artificial grass company. We have been in the business of designing and installing artificial grass for 15 years.
Our grass/ turf combines the benefits of natural turf with optimum playing comfort and maximum safety; it is resistant to difficult climatic changes and offers improved and consistent playing conditions and longer playing hours. We use our artificial turfs and cutting-edge technologies to offer environmental aesthetics.
With our artificial grass, there is NO MOWING, NO FERTILIZING, NO WATERING, NO PRUNING, LITTLE MAINTENANCE all year round. We also have colored synthetic grass in red/purple/blue colors.