Artificial turf is a controversial topic. On one hand, it's heralded as more environmentally friendly than a traditional lawn, because it doesn't require water, fertilizer or mowing to look good. Another plus: Many manufacturers use recycled plastic bottles and tires to make synthetic grass. And with a variety of lengths, textures and colors to choose from, fake grass is getting closer in look and feel to the real thing.
1. Add Softness to a Balcony
Lush potted plants and the illusion of grass can transform an urban terrace into a garden. Synthetic turf can be a great solution for balconies and rooftop gardens where it could be impractical to grow and maintain a living ground cover. Here, an artificial turf rug set beneath the table looks soft and inviting for bare feet.
Just imagine the hassle of clipping live grass on this narrow balcony off a Paris apartment. Conversely, artificial turf requires little maintenance and gives a laid-back feeling to this urban perch.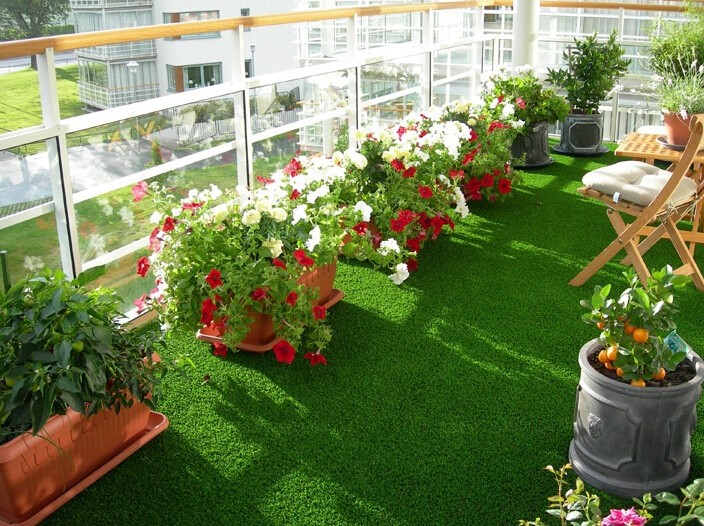 2. Give Driveways Some Green
A narrow strip that runs beneath where a car is parked can be tricky to plant. The soil is often compacted from the weight of cars and not connected to garden irrigation systems. To get the look of a lush ground cover without the water or maintenance, install a strip of synthetic turf. The effect is convincing enough that passersby could easily mistake this for a carefully maintained living driveway.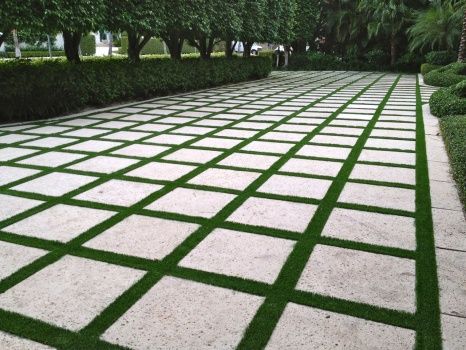 3. 'Green Up' Narrow Side Yards
Synthetic grass can benefit tight areas that get heavy use. Artificial turf gives a greener look but can still withstand foot traffic to the grill or a recycling bin's being pulled from the backyard to the street.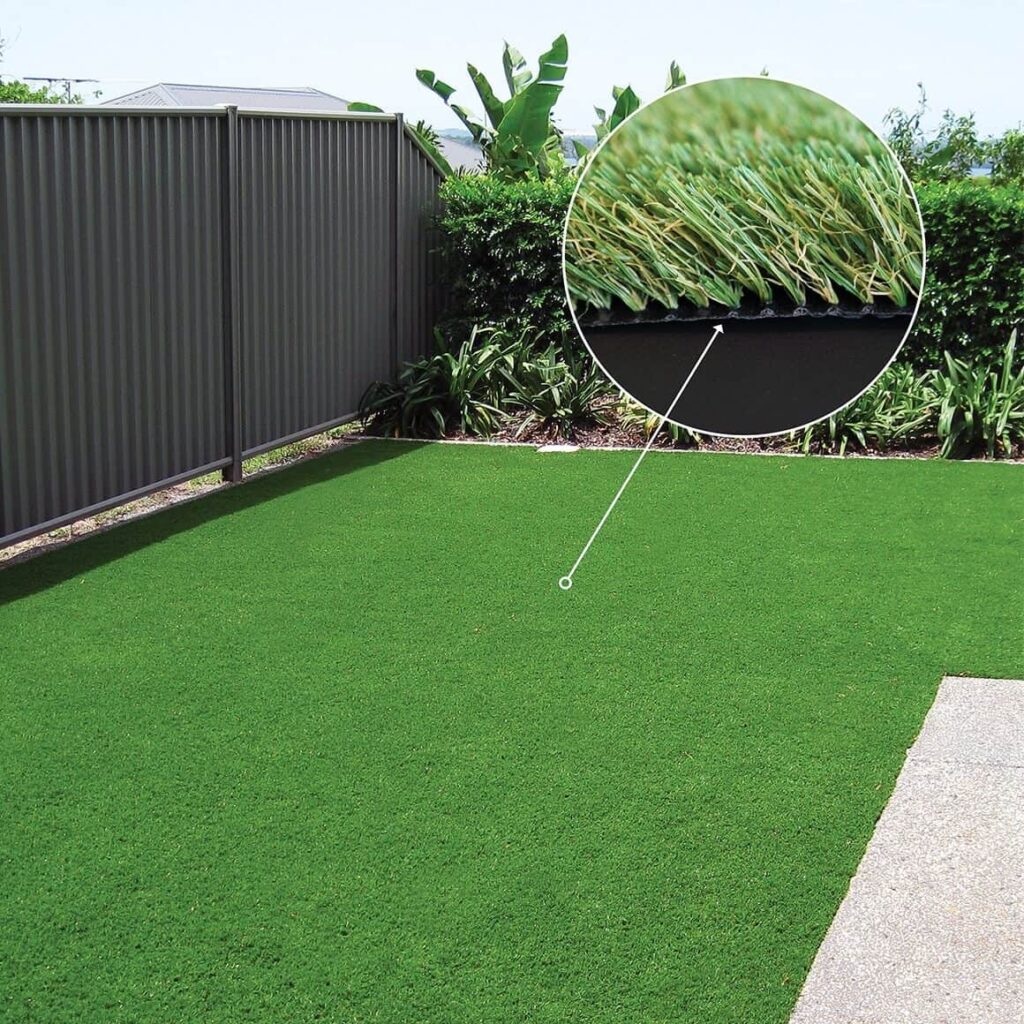 4. Set Between Pavers
Ground covers growing between pavers soften the hardscape and act as a transition from paved areas to the surrounding garden. While this is a great look, it can be difficult to maintain with living grass since pavers get in the way of the path of the mower. Artificial turf gives the same look without the need for mowing.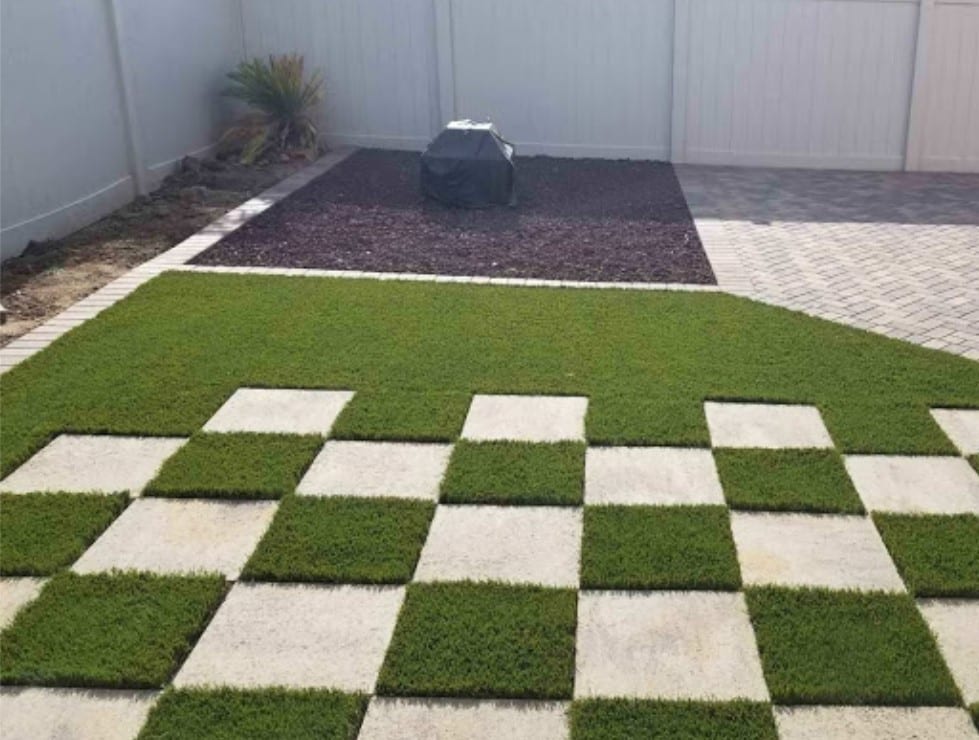 5. Use as a Soft Surface for Play
Artificial turf is tough enough to withstand heavy foot traffic but provides a cushy landing. Installed under a children's swing set in this backyard in Lagos, Nigeria, it acts as a landing pad that's far softer than a deck or patio surface. Keep in mind that this application would be recommended only in areas away from direct sun or reflected heat, both of which can cause the turf to get uncomfortably warm for play.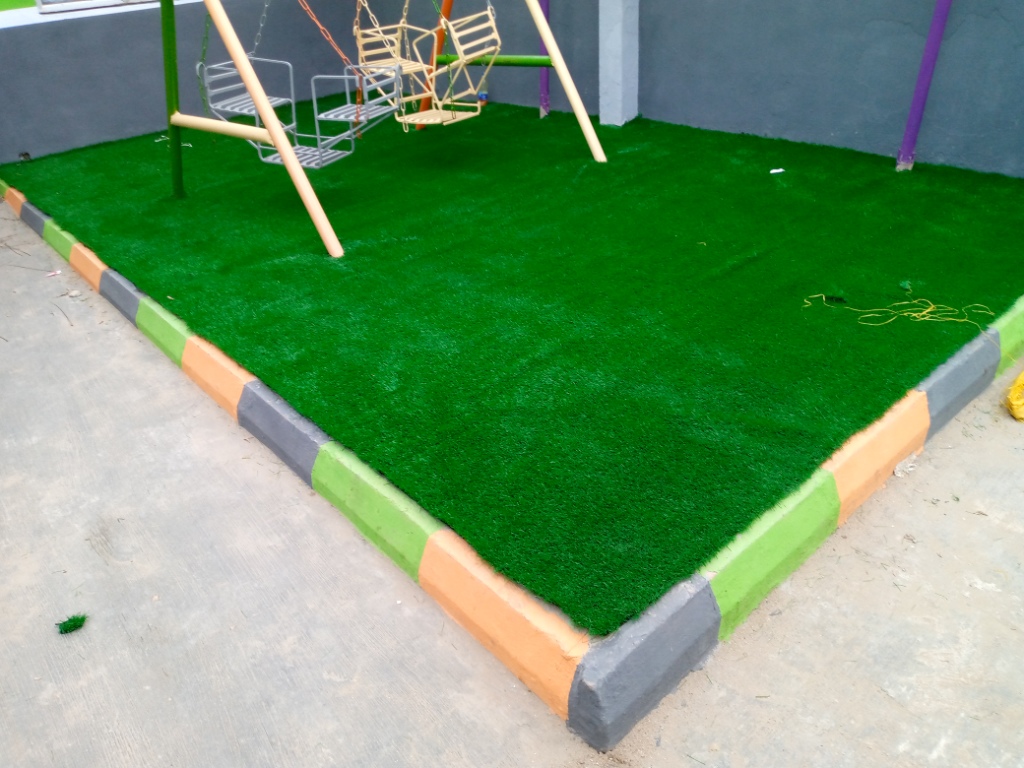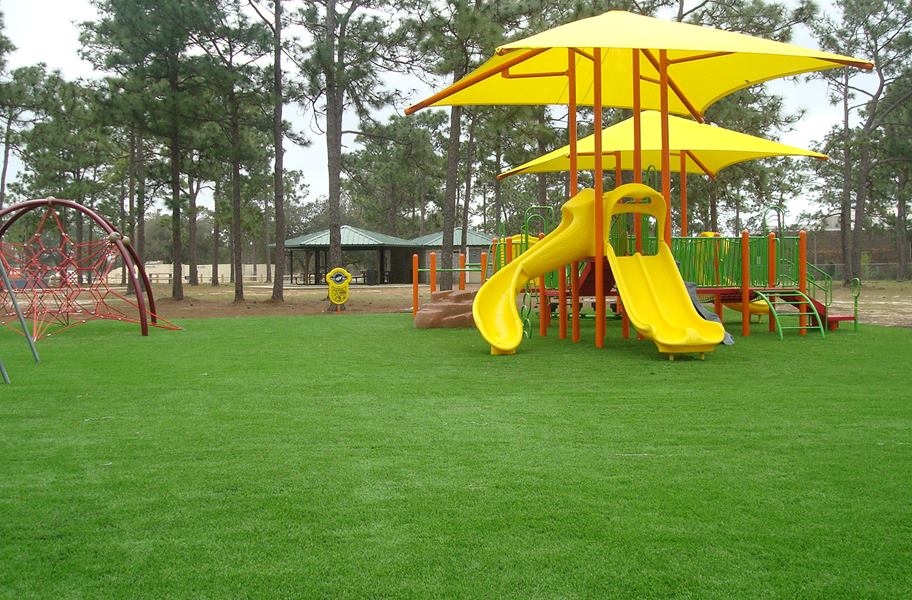 6. Cover Outdoor Furniture
These playful poufs would undoubtably be a conversation-starter at any backyard party. Since faux turf is manufactured for outdoor use, it can stand up to exposure to the elements far better than most outdoor fabrics. Pick up a roll from your local home improvement store and cover outdoor cushions or ottomans for an unexpected accent.