The thought of laying Artificial grass on a wall may seem a bit unusual for some; however, it can be the perfect accessory for many. Maybe you're a sports fan who wants to create a stadium-like feel to your room. Or, you may be someone with a complex sense of style, looking to make your home stand out with something unexpected.
Using artificial grass/turf as a decoration piece rather than just laying it on the ground is not a new thing. A lot of people use them to cover up their walls. Be it as a preventive act or to cover up stains artificial grass is perfect for creating an outdoor feeling indoors.
Tired of looking at plain white walls? An artificial grass wall adds a splash of bright green at the workplace to shake things up.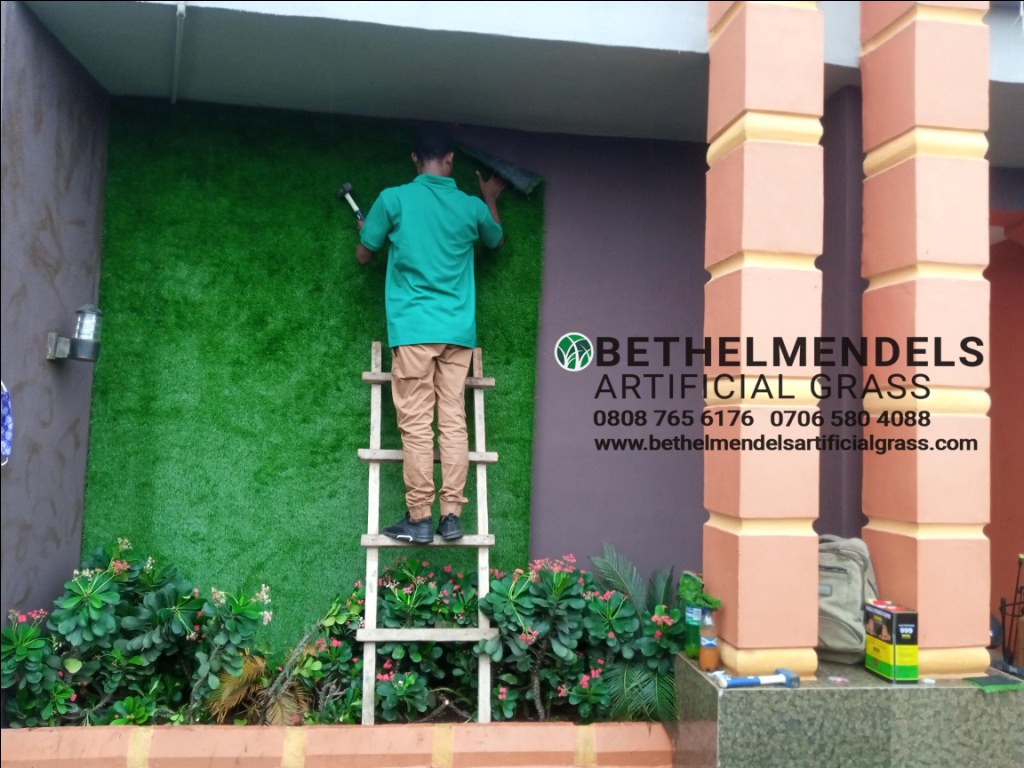 Choosing a fake turf will only set you back at the initial procurement. As time proceeds you will reap the benefits of your investment. Because of its low-maintenance features, it doesn't require mowing or weeding, hence saving you the monthly cost of trimming your lawn. It's kids-friendly and toxic-free.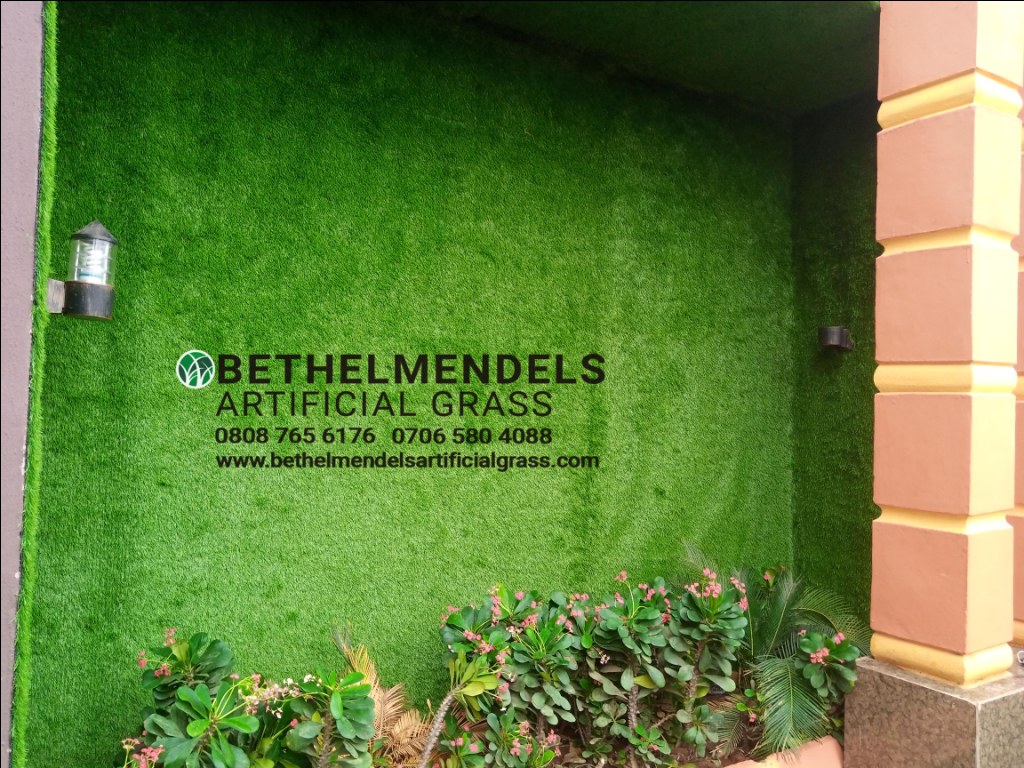 Get your artificial grass from us, we deliver nationwide. We are professionals and Nigeria's Number one artificial grass company. We have been in the business of designing and installing artificial grass for 15 years. With our artificial grass, there is NO MOWING, NO FERTILIZING, NO WATERING, NO PRUNING, LITTLE MAINTENANCE all year round.