The materials used to make artificial plants and flowers are also no longer limited to silk. Some may be made using fire retardant materials and those intended for outdoors are sealed with a layer of UV protection to increase longevity.  For certain artificial trees, the bark can also be made using real wood that have been treated, giving them an even more realistic appearance.
The same goes for artificial plants as techniques have improved so much that it is often difficult to spot the difference between real and artificial. With certain flowers like orchids, the texture of the petals are made to feel so realistic that to an untrained eye, it can be impossible to tell the difference.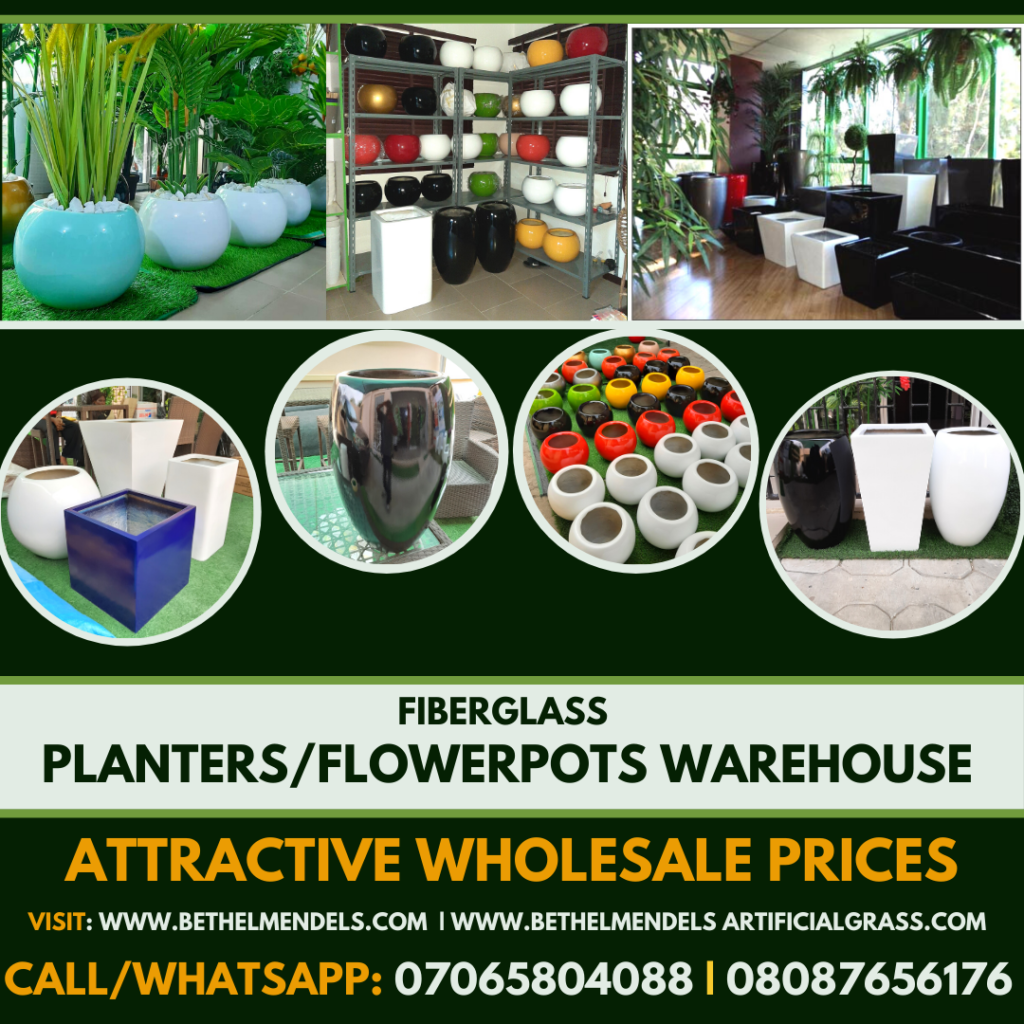 1. Low Maintenance
You don't have to water, feed, repot or prune an artificial plant. There is no need for light and they are able to cope with our humid weather in Nigeria. All you have to do is turn the plant occasionally if it is in direct sunlight, and brush the leaves to remove any dust or dirt.
2. Economical
Artificial plants and trees are never affected by season or weather changes. Unlike their real counterparts, they do not shed and neither will they change in colour or appearance.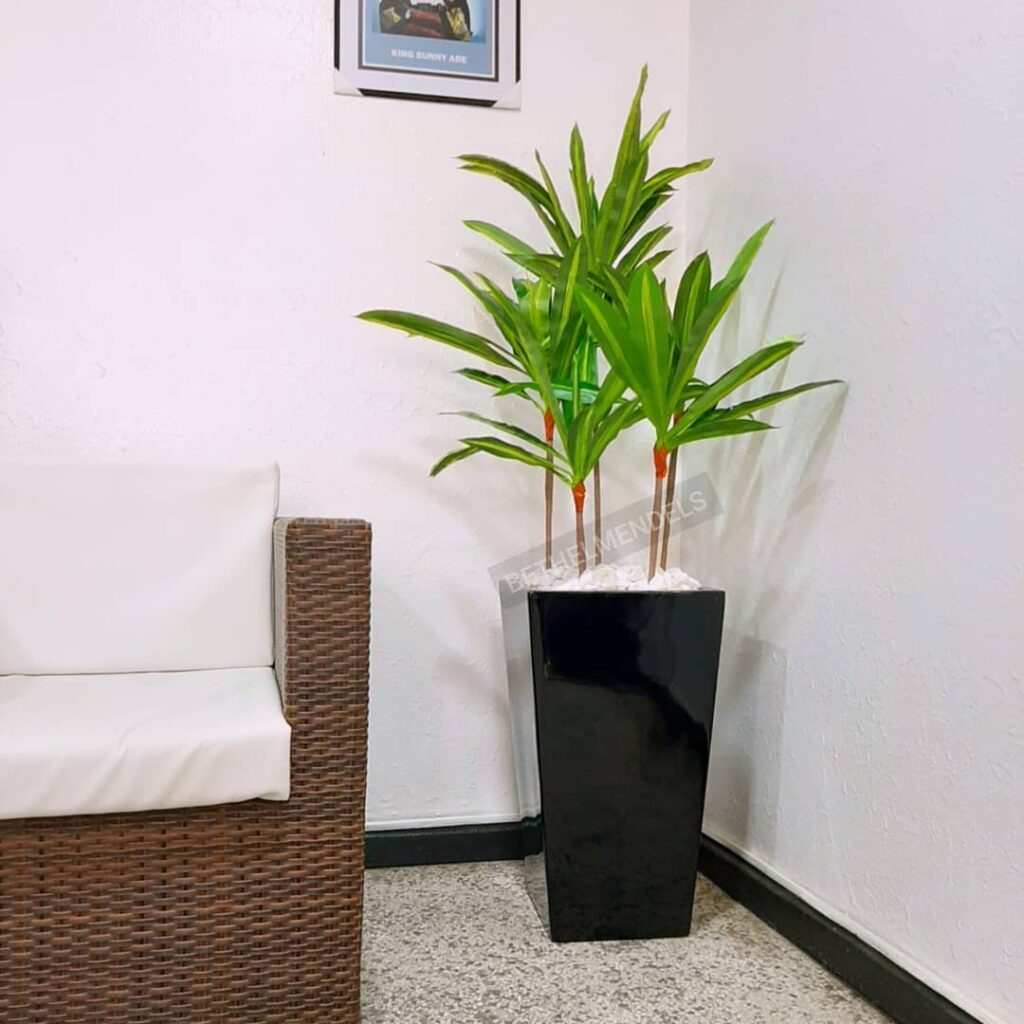 Only a little light dusting and washing is required. Besides this, our high quality plants and trees are both water and pest resistant. So rest assured that you will be able to enjoy your plants all year long without any worries.
3. Wide Varieties
A wide range of artificial flowers and plants are available nowadays, unless they are out of stock. That gives you freedom to play around without having to think too much about it.
The best part about faux plants and trees is its flexibility.  They can be placed anywhere in your home without much fuss, as long as it fits.
4. No Allergies
Their very artificial nature means you won't have to deal with any pollen, mosquito or hygiene issues that we might otherwise encounter with real plants.  
If you happen to have any curious mini humans or pets in residence, rest assured that artificial plants are also non toxic (no pesticides required after all).
5. Lift Your Mood & Boost Your Morales!
Plants and flowers (real or not) have a positive effect on people's health and well being. Studies have shown that looking at plants, foliage and flowers can improve one's mood, concentration levels, productivity and morale. What's not to love?!  It really does make sense to have them in your home and the workplace, we can vouch for it.