If you are conscious of how Artificial Boxwood Hedges are used as privacy screens and space dividers for homes, offices, restaurants, hotels. But you may not be aware of the many other applications for these rich, lifelike hedges. The possibilities are limitless, since these hedges are available in both indoor and outdoor-rated constructs, and so easily customized.
Wall & Fence Extension
If you have a fence that's a bit too low to provide adequate privacy. Artificial Boxwood hedges are easy to attach to fences and walls, and are fully customization so that they provide instant privacy by blocking line of sight at whatever height you desire. And since our faux hedges are innately UV-protected, they will remain lush and green for years on end.
Noise Reducing
Not only do our artificial hedges block unattractive views, but they also drown out annoying noises in your surroundings. So you no longer have to worry about your neighbor's dog barking when they see you—they won't with our full-blockage boxwood hedge. And even if it barks, our thick hedges will muffle the sound!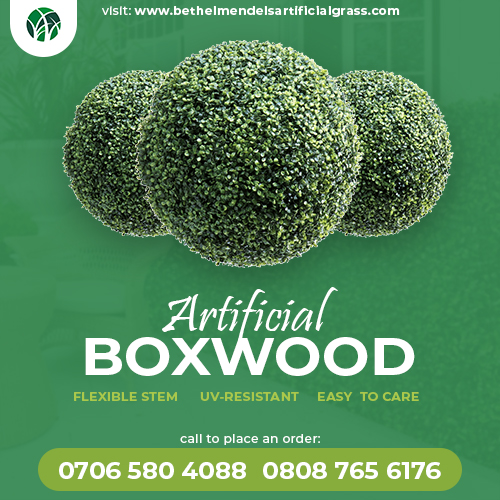 Outdoor Shower Screens
Whether you live by the beach, or you're managing a hotel or apartment with a pool, having an outdoor shower is a necessity. Wash off sand or have your guests rinse off before diving into the water, by adding one or more artificial hedges for privacy to partially or fully surround the shower area. And since they have a 100% privacy rating, they are the perfect green barrier for changing behind.
Other Uses
Create a partition around your patio, balcony, or rooftop deck. Surround a concert stage or landscape an outdoor wedding. Place them discreetly around waste receptacles, electrical boxes, pumps, and other unattractive features that you want to hide.